Re-allocate resources with automation
Machine tending refers to the process of supervising a piece of equipment while it's performing a task for an application. Because machine tending can be dismal, hazardous work that requires high levels of consistency, industrial robots are well suited to perform the task. Robot machine tending allows workers to be clear from such hazardous, life-threatening work while raising the plant's safety levels. Robots can tend to a wide variety of devices, from presses and shears to injunction molding machines, providing a cost-effective form of increased productivity and decreased plant downtime.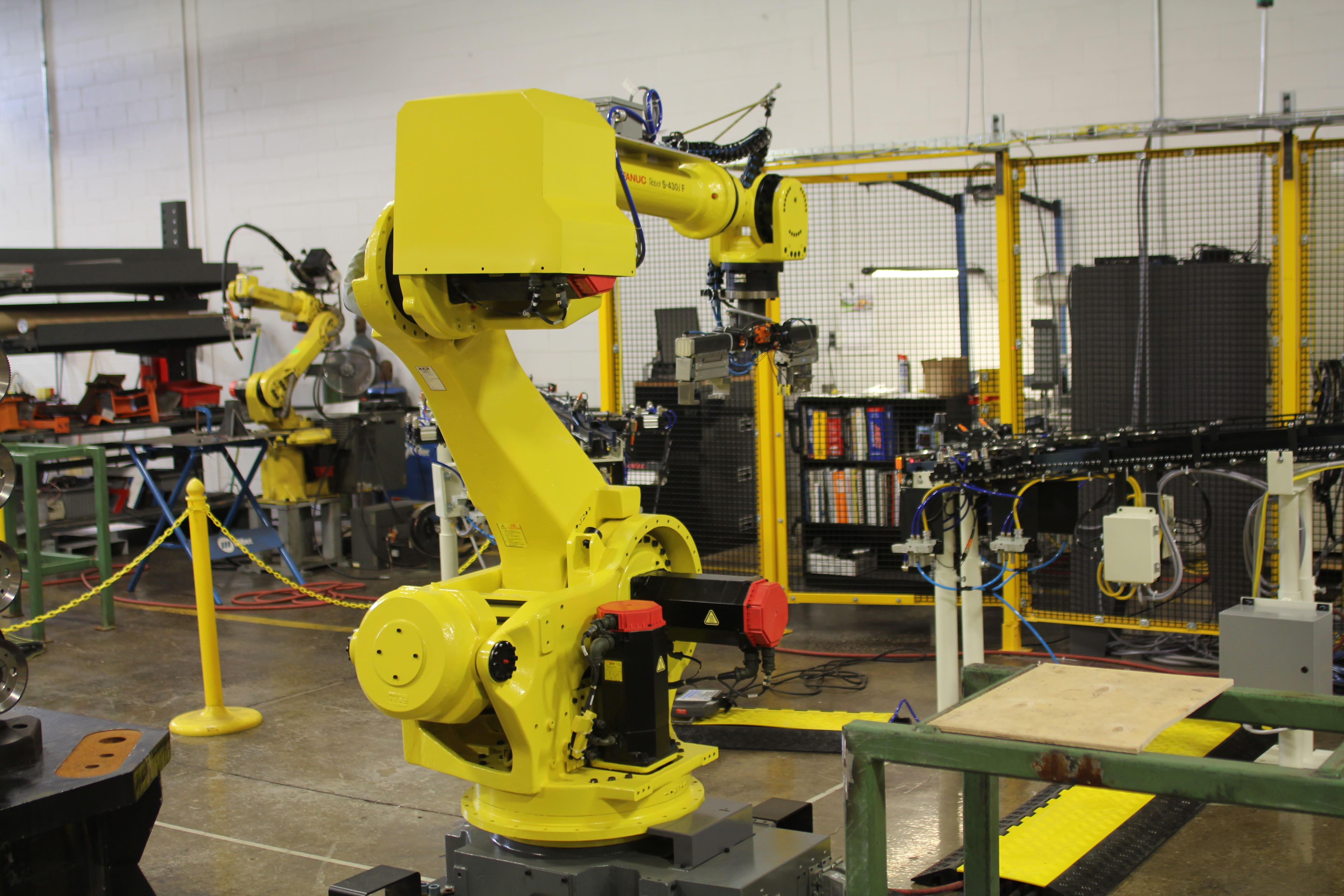 The ICR Advantage
ICR's
robotic repair
technicians possess decades of experience
refurbishing
machine tending robots. Engineers utilize these types of robots for integration projects of all sizes. If your new robotic integration project calls for machine tending robotic cells, call or request a quote from a ICR
robotic engineer
today using the form below.
View Machine Tending Robotic Integration Projects
Interested in Robotic Integration Services?
Fill out the form below and an ICR customer service representative will respond soon. Please provide us with as much detailed information as possible. Thank you for choosing ICR!