Goon Squad takes 1st place in this past weekend's district FIRST Robotics Competition (FRC)
The FRC district competition at Woodhaven High School featured 40 teams competing for a spot at the State of Michigan Championship in Grand Rapids, April 13-16, 2016. The Goon Squad started the district competition ranked 75th in the state, but shot up the rankings to sixth place overall after an epic showing at the competition. The team battled through a host of issues over the two-day event. From communication issues to a few mechanical breakdowns, the Goon Squad pushed through each challenge and showed the fortitutde needed to finish strong.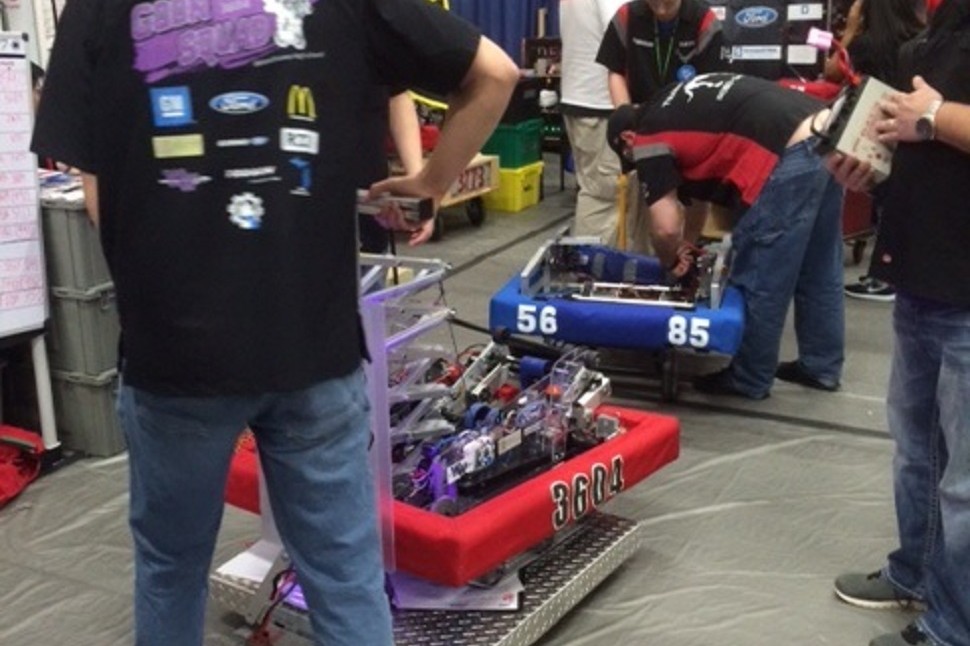 When issues arise, champions push through
On Friday, the Goon Squad started fast winning their first two events. Communication problems forced the team to scramble and eventually lose the next few events dropping to 27th out of 40th place. Another issue popped up later in the day as a mechanical breakdown caused the team's robot to move erratically at first and eventually in complete circles as the match concluded. Overcoming these mulitple issues was tough, but the team perservered and finished the day strong moving up the rankings to tenth out 40 teams.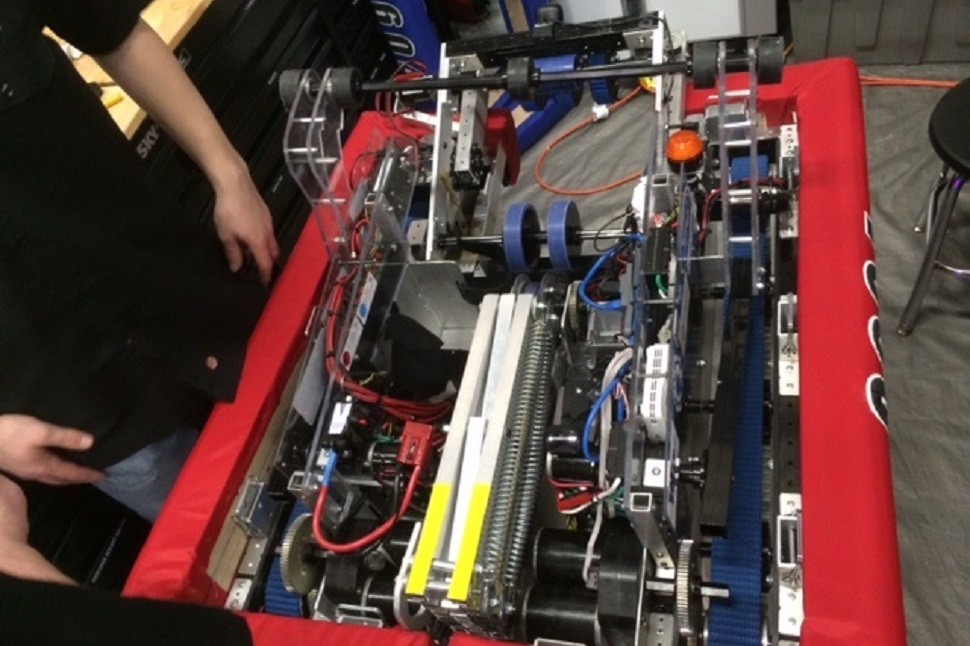 Closing it out in strong fashion
Saturday started off rocky with a mechanical breakdown during the first match of the day. The pit crew was ready though and sprung into action determing the root-cause of the failure. They realized the left side track had malfunctioned and were able to get the damaged input gear replaced in 12 minutes. The team reached the semi-finals and placed fourth entering the finals. The Good Squad finished the competition atop the district, with the win skyrocketting the team up to 6th place in the state of Michigan.