How to set up Siemens SimoDrive 611 drives effectively
When you get ready to install your Siemens SimoDrive 611 drive, it's important to set it up correctly. Many users will skip over the this quick and simple install procedure and cause damage to the unit. First, locate the S1 switch. You'll find the S1 switch on the upper side of the NE and monitoring module. This switch is used to select the functions pictured below.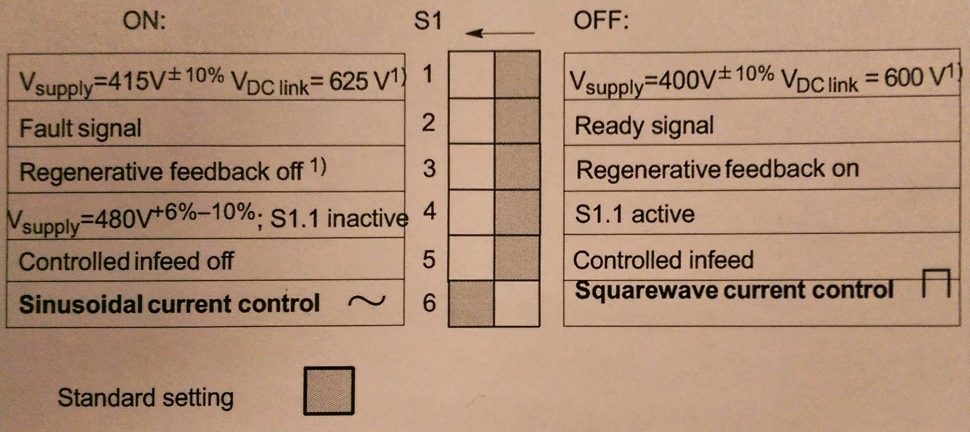 When selecting your functions, it's imperative to correctly set switches S1.1-S1.6. Users who do not set up the switches correctly can incur damage to the Siemens SimoDrive 611. Aside from the damage to the drive itself, your computer serial port may also incur damage. Under normal conditions, the switch is set to the ON position which then selects the sinusoidal current control.
How to achieve permissible sinusodial current
Sinusodial current is only permissible if secondary conditions have been fulfilled as shown in the picture below.

Important!
For all combinations not listed above, make sure that only closed–loop square wave current control is permissible.