ICR Repairs CS8C/TX60 Series Robot Parts
Robotic repair technicians at ICR begin each process with a thorough cleaning using our in-house ultra-sonic procedure. Once clean technicians then replace aged components within the power supply and power amplifier cards. After running preventative maintenance (PM) on the robot controller, testing begins using the TX60 robot testing stand. Our tests on the controllers measure repeatability and check for any thermal failures.
Supported Parts
Stäubli BLI30 04A01 ARPS Power Supply
Emerson RPS 325 8/110 RPS Power Supply
Stäubli PRD-0046200C-00 PWR Amplifier
Stäubli D22139902 Teach Pendant
Stäubli D22145304A Computer Board for Rack Module
Stäubli D13167503A RSI Board for Rack Module
TX60 6-Axis Robots
Stäubli's line of low payload industrial robots include the TX60 series. With an articulated robotic arm offering six degrees of movement this specialized robot provides a high level of flexibility. Another highlight of the robots flexibility comes with multiple mounting options including integrating on the floor, wall or ceiling. The robot also boasts an enclosed structure which allows for minimal maintenance which allows for use within clean or hostile manufacturing environments.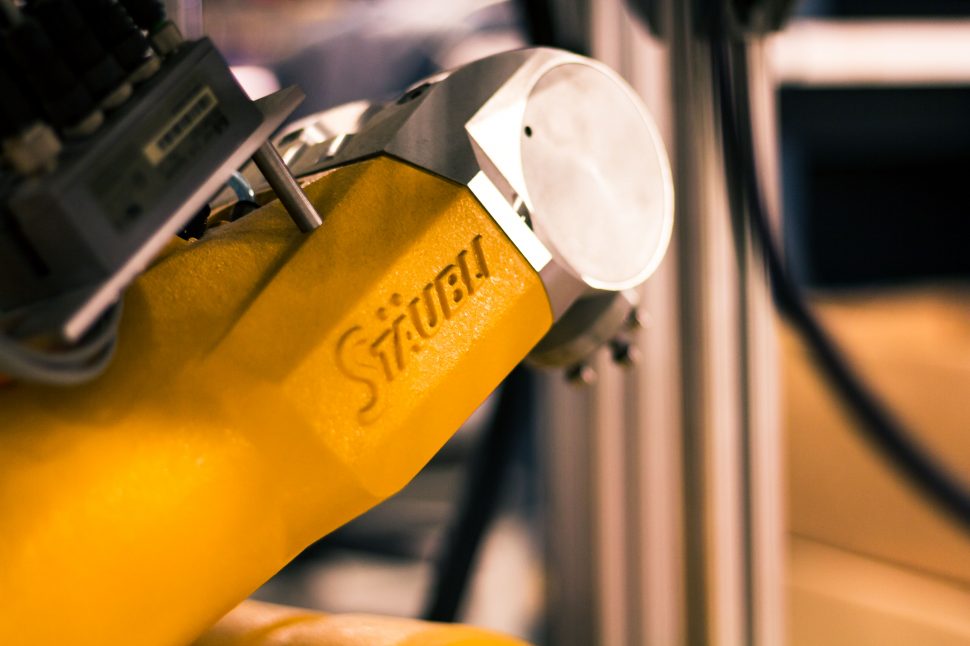 CS8C Robot Controllers
Stäubli's CS8 series of robot controllers offers a wide range of advantages for robotic solutions. The controller boasts a user-friendly platform for precise control of the company's robots. The CS8C controller provides users with impressive reliability and the compactness of the unit allows installation almost anywhere within a manufacturing setting.