 Our vision is to be the best global company for products, services and repairs
I need something repaired
ICR offers fast turnarounds and in-service warranty coverage options.
More About Repairs
I'm searching for a product
ICR offers both new and refurbished products. Our refurbished products are priced cost-effectively when compared to new products.
More About Products
I'm seeking a service solution
Need to retrofit a legacy system? It would be our pleasure to develop a solution tailored to your needs.
More About Services
GLOBAL SOLUTIONS, LOCAL INTELLIGENCE
For over two decades, ICR has offered a comprehensive range of engineering services including robot services, field service solutions, and industrial electronic repair and mechanical repair.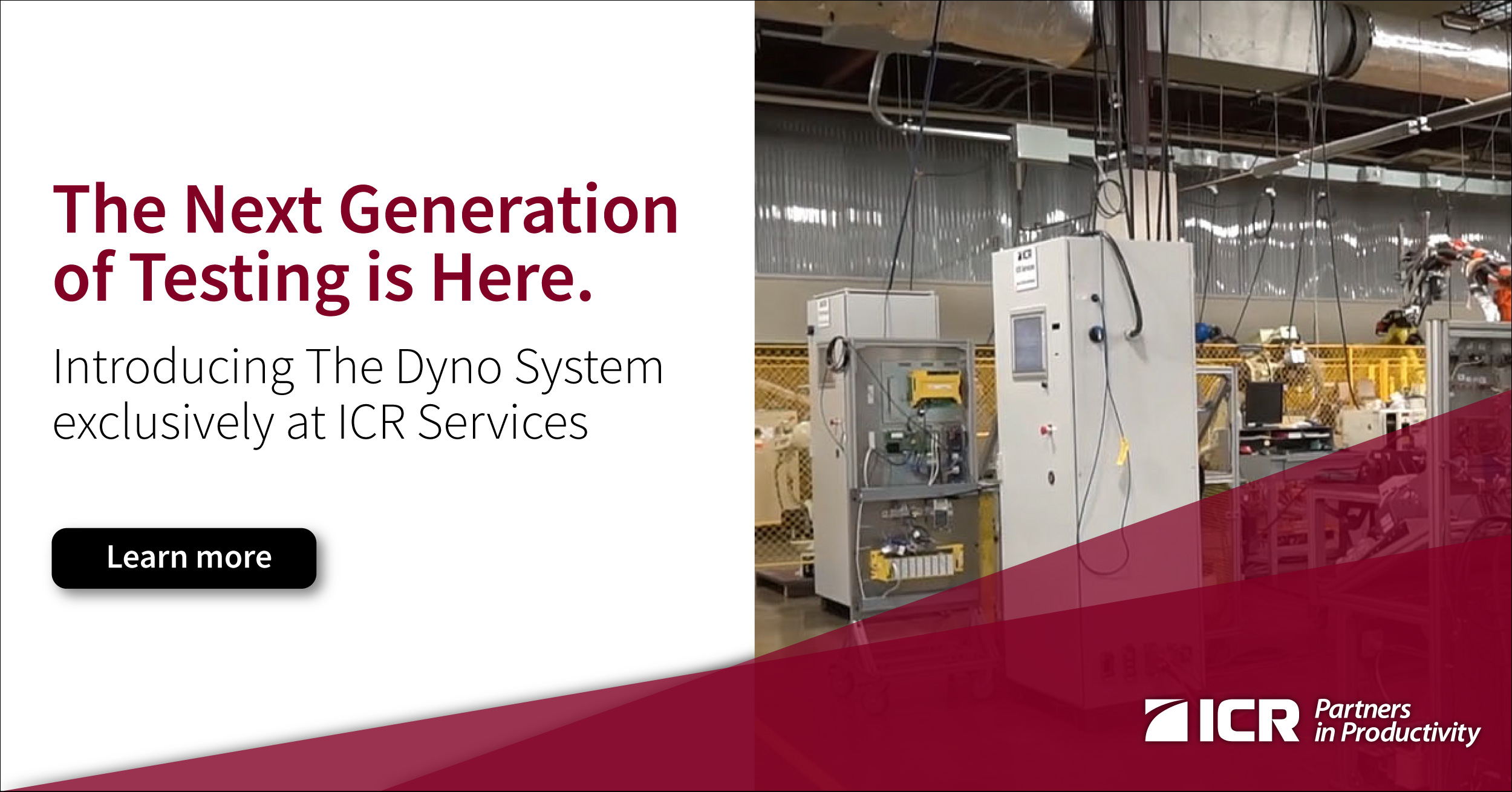 Introducing the next generation of testing for servo and spindle products. Get the assurance only ICR's Dyno System can bring and say goodbye to fail-on-install for good.
Learn More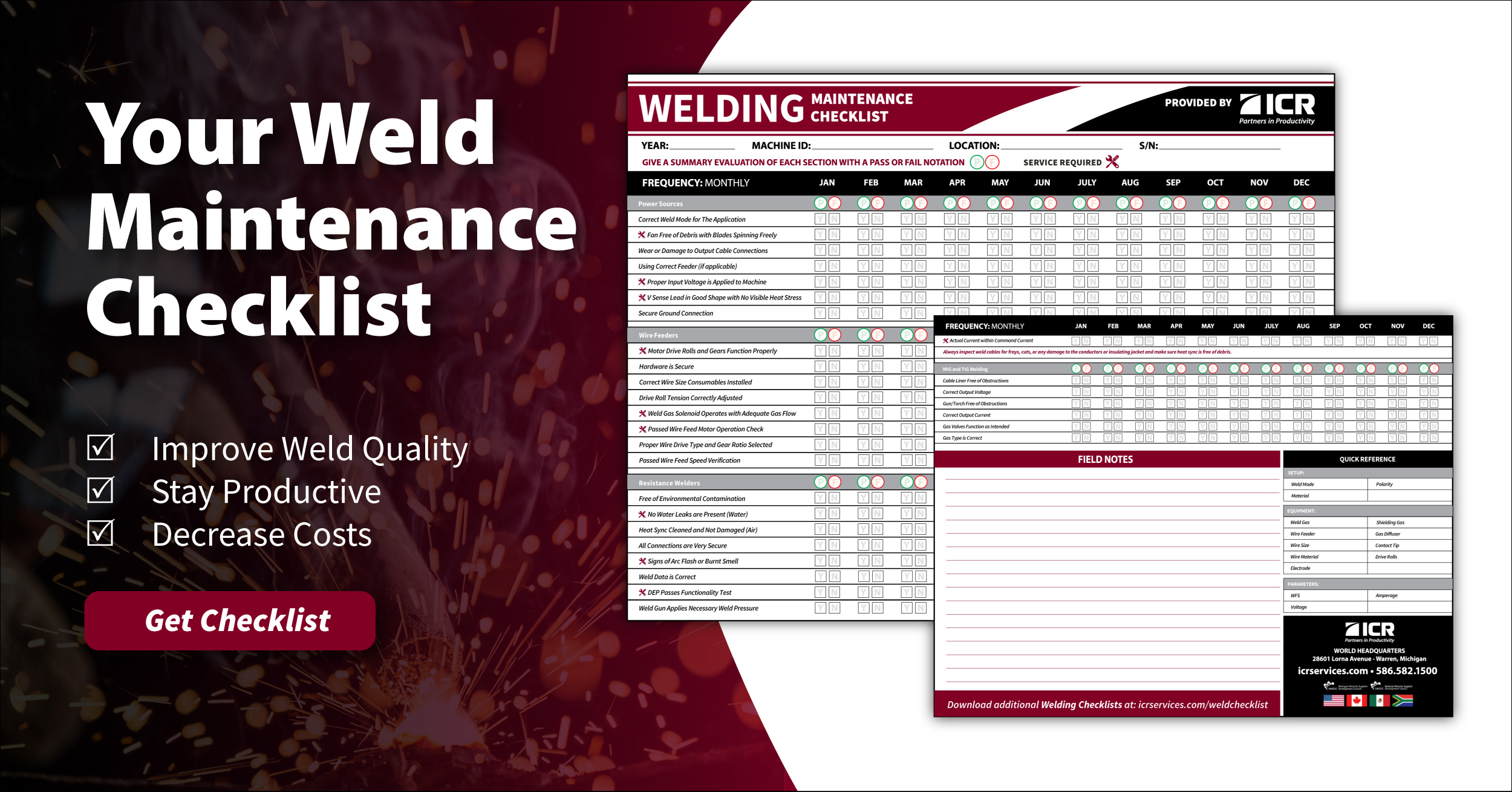 Download the FREE Welding Maintenance Checklist with monthly inspection tips and procedures put together by our technicians and engineers to get your productivity to its absolute best.
Download Checklist