 ICR Services supplies full-service MRO solutions including component level repairs and refurbished spare parts.
I need something repaired
ICR offers fast turnarounds and in-service warranty coverage options.
More About Repairs
I'm searching for a product
ICR offers both new and refurbished products. Our refurbished products are priced cost-effectively when compared to new products.
More About Products
I'm seeking a service solution
Need to retrofit a legacy system? It would be our pleasure to develop a solution tailored to your needs.
More About Services
INDUSTRIAL MAINTENANCE AND REPAIR SERVICES
Quickly recover and increase service life with full life cycle support
ICR Services supplies MRO services including equipment maintenance and industrial repair to procurement and maintenance leaders in the manufacturing, commercial building, energy, and health industries who demand timely and reliable support across sites and geographies. Unlike competitors who fall back on outdated and undependable bench tests, we engineer advanced test systems and develop proven, data-driven methods for greater quality.

Our zero-fail initiative gives assurance the serviced equipment will work at install with performance equal or above OEM standards. For three decades, ICR has offered a comprehensive range of engineering services including industrial robots, preventive maintenance, and industrial electronic repair and mechanical repair.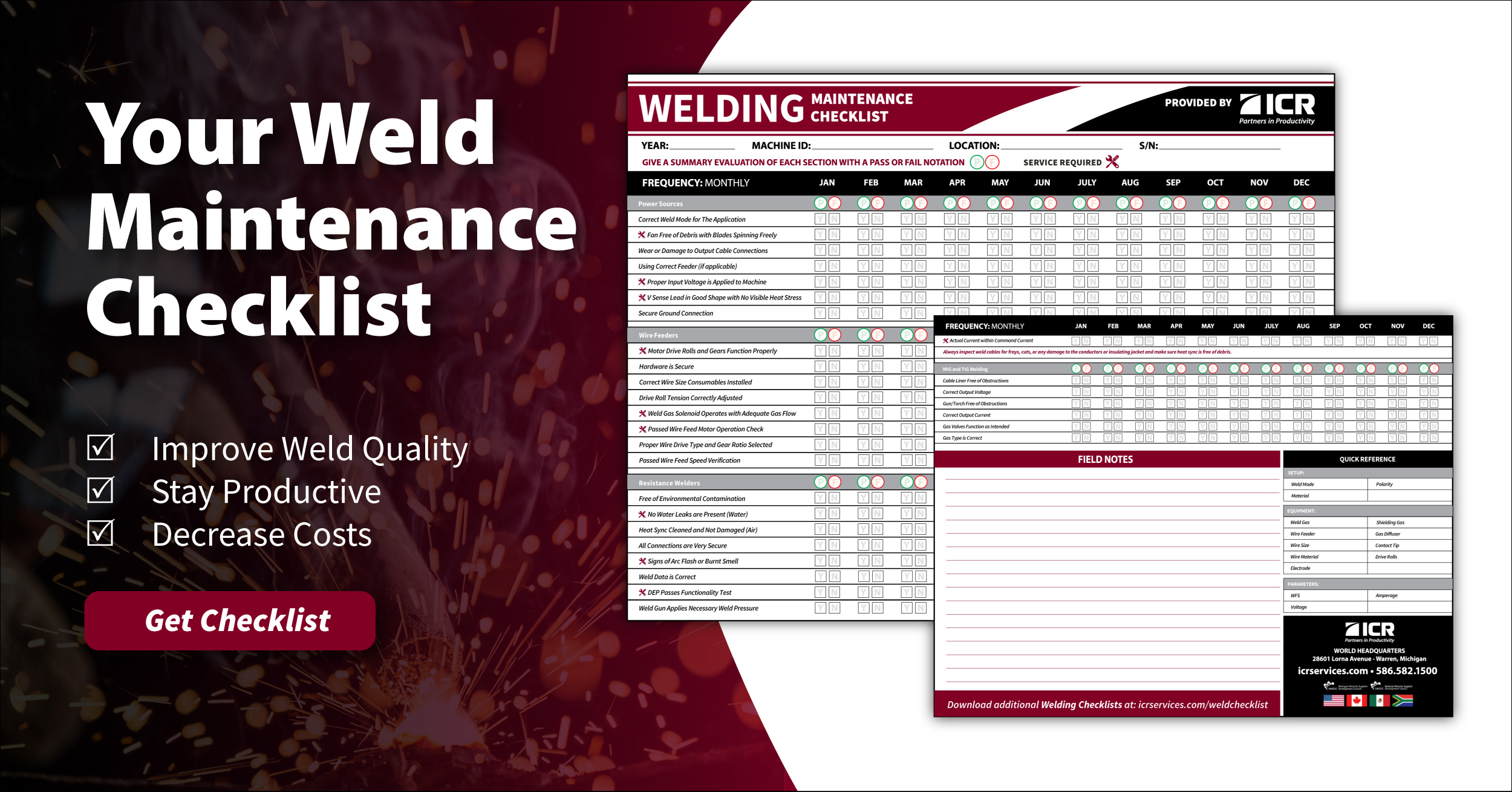 Download the FREE Welding Maintenance Checklist with monthly inspection tips and procedures put together by our technicians and engineers to get your productivity to its absolute best.