ICR's OTC Daihen DPTD series repair capabilities
ICR's welder division possesses both the knowledge, expertise and verification to repair OTC Daihen welders. Our repair capability covers the DPTD series with a part number of DPTD-350AJ, which is a CO2 MAG MIG ARC welding power unit. The welding power source repair process starts with a thorough cleaning, followed a proper drying of the unit. We utilize both pulse and non-pulse mode testing, along with an on-weld load bank to simulate a real world scenario.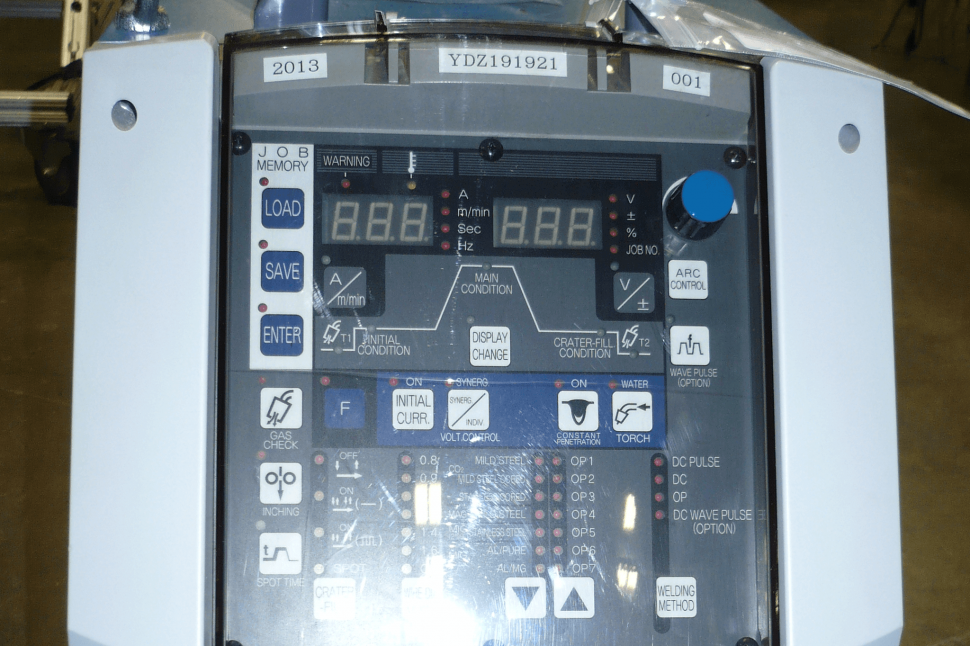 OTC Daihen DPTD Testing System
Supported Components
AF-4001 Wire Feeder
CM-741U Wire Feeder
CMRE-741 Wire Feeder
E-2454 Digital Remote Pendant
K5416H00 Analog Remote Pendant
ICR repair process
Thoroughly Clean and Dry the Unit
Test Using CM-741 Wire Feeder
Communicate Using Device Net
Tested In Pulse Mode
Tested In Non-Pulse Mode
Tested On Weld Load Bank
OTC Daihen DPTD series welders
Industrial applications of a differing set of varieties rely on powerful welding equipment. As such, heavy usage can cause welding components to falter at times. Power supplies, especially, require preventive maintenance repairs to keep the equipment running at optimal levels. The power supply for any piece of welding equipment is just as important as the primary device itself. Equipment requires power to run, and the power supply components regulate the electric currents accurately as to provide the right amount of energy. Without this integral device, machines would not operate as intended with a host of issues occurring.
Common Applications
Assembly plants
Fabrication plants