ICR is an Authorized Lincoln Electric Repair Center
Lincoln Electric's popular line Power Wave series welders include the Power Wave 455 welder, Power Wave 455M welder, and the Power Wave 450R welder. Each of these effective welding systems can be found throughout manufacturing facilities worldwide. ICR's repair excellence and low warranty return rate were the driving reasons behind Lincoln Electric designating ICR as an authorized repair center years ago. Customers with Lincoln Electric welders still rely on ICR's expertise and knowledge on restoring each welding system back to it's original specifications.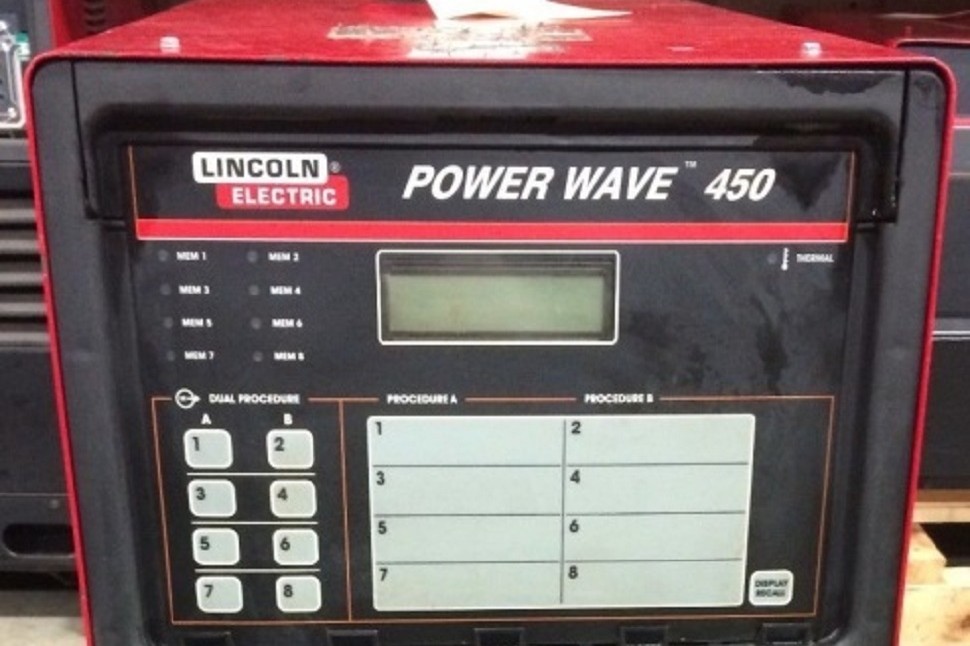 Lincoln Electric Power Wave welder test fixture
ICR's welder process starts with each unit sent in for repair moving through our thorough cleaning procedures. Then our welding technicians work on fixing any and all detected issues from the repair report or through an evaluation process, if one is requested. After each unit is deemed repaired, technicians run through our standard set of testing procedures to verify operating condition before we send it back to our customers.
ICR's welder testing process
Serial Port Using Power Wave Manager
ArcLink and Standard Feeder Operations
Using Power Feed 84 and Power Feed 10R
Full Load Using Welder Load Bank
Supported Lincoln Electric Welders
Power Wave 455M
Power Wave 455
Power Wave 455R
Auto Drive 4R100
Auto Drive 4R220
Auto Drive 4R90
Power Feed 10R
Power Feed 84
Power Feed 10M
Lincoln Electric Power Wave Series Welders
Lincoln Electric is known in many circles as the "Welding Experts" while most know about ICR from our extensive OEM authorizations, knowledge and expertise. As an authorized repair and refurbishment facility for Lincoln Electric welders, ICR technicians have performed wide-ranging jobs for their vast catalog of welding and cutting equipment. Lincoln Electric's Power Wave 455M is an elite piece of equipment within the company's advanced process welder line. The company boasts that the welder is ideal for welding thicker materials, often found within robotics, automated and semi-automated applications. Furthermore, Lincoln Electric says, "for those applications where heat input control, minimal distortion and reduced spatter are essential, opt for the Power Wave® 455M/STT®."