Restoring Allen-Bradley Micro800 Control Systems
ICR's testing system allows for verifying all repairs performed on the Micro800 series PLC controllers. The system was developed, designed and cutom-built in-house by our industrial engineering group. Our repair process includes a thorough cleaning to ensure operability after the procedure concludes. Technicians then replace any failed components featured within our comprehensive management database and then test all I/O modules. ICR repairs the entire Allen-Bradley Micro800 family of PLC controllers, including the 2080 plug-in modules.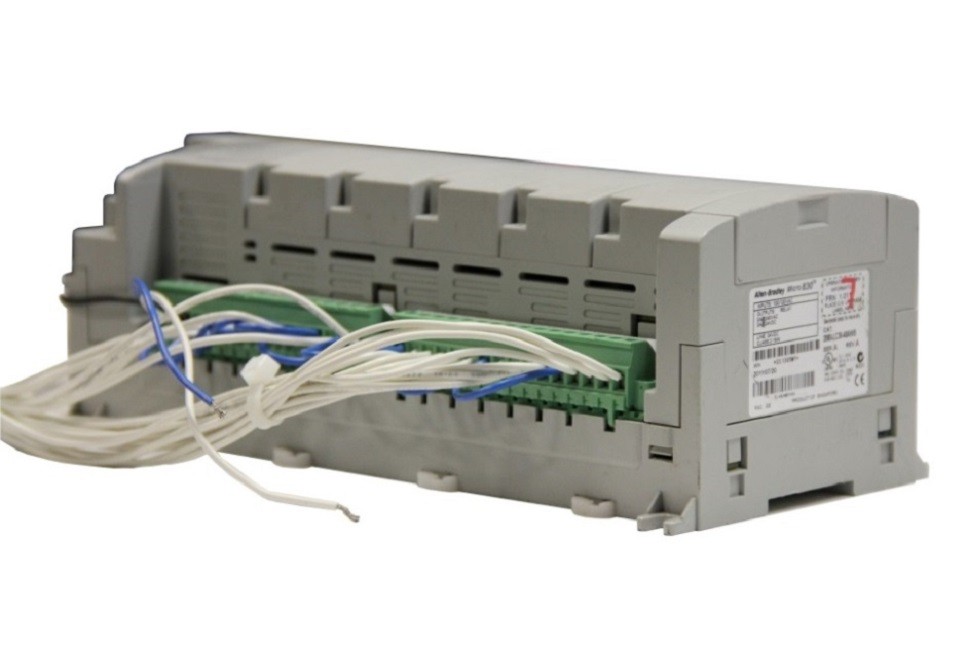 Supported Allen-Bradley Micro800 Equipment
Micro810 Controllers
Micro820 Controllers
Micro830 Controllers
Micro850 Controllers
Micro870 Controllers
Micro850 Expansion I/O
Micro800 2080 Plug-in Modules & Accessories
The Micro800 Control System series
Allen-Bradley boasts that their Micro800 Control Systems are easy to install and maintain. The key to the ease of use stems from the programming software developed for the family of controllers. The controller series offers flexibility along with a lower cost, especially for entry level stand alone machines. Customizable configuration is available with additional plug-in modules allowing for specific application needs and the ability to decide the standard of functionality required.