Repaired parts tested by Allen-Bradley 1785 PLC-5 Test System
ICR's electronic technicians repair Allen-Bradley's 1785 PLC-5® controllers with the knowledge and expertise built up over years. Backed by an testing system custom built in-house by ICR's engineering department, ICR technicians repair these plc controllers with ease. They follow a specific and detailed process highlighted by the following:
1785 PLC-5® Repair Process
Thoroughly Clean Unit
Test Inputs/Outputs For Each Module
Each Module Undergoes a minimum of a 2 Hour Burn-in Test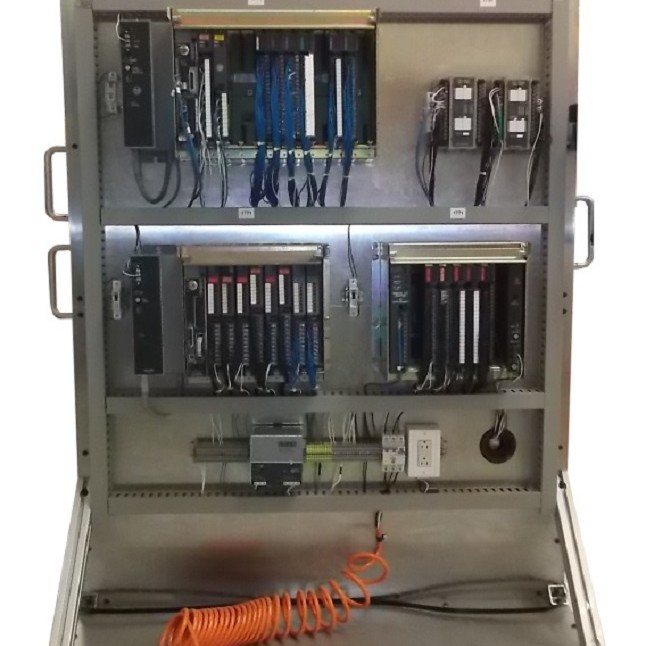 ICR's Allen-Bradley PLC5 Test Fixture
Supported Components
Allen-Bradley 1785-L25'S, L30'S, L40'S, L60'S, L80'S Processors
Allen-Bradley 1771-OVN, IVN, OBN, IBN, IBD, OBD, IAD, OAD, OW16, IA, OA, OW, OZ, IB, OB Digital Input Output
Allen-Bradley 1771-IFE, 1771-OFE2 Analog
Allen-Bradley 1771-ASB, 1791-16AC, 1791-24A8 Adapters
Allen-Bradley 1771-P7, P4S Power Supply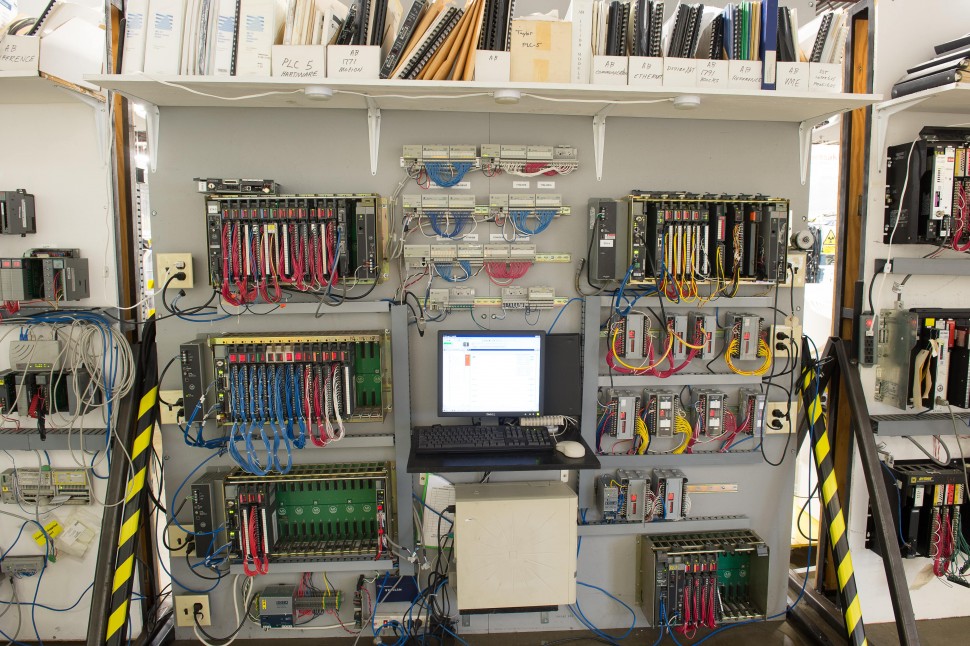 The Allen-Bradley 1785 PLC-5® controller
Allen-Bradley's plc controllers come equipped in a variety of different I/O capacities and memory sizes. They feature on-board universal remote I/0 scanner ports along with the ability to add-on optional communication modules. These feature-packed plc controllers have been announced as being decommissioned by Allen-Bradley and will no longer be available for pruchase after June 2017. ICR's ability to provide quality repairs and follow OEM specifications allow customers to enjoy warranty backed service, extending the life of current production systems.