How ICR designed and built a robotic welding cell
An automotive stamping company approached ICR's robotic engineers about designing and developing a robotic welding cell. This cell would boost the high production welding of their finished steel stamings of proprietary parts. The company sought out a robotic integration provider with strong internal resources for availability of components, robots, welders and torch reamers. ICR fit the bill and more providing in-house fabrication, machining, and build out of the robotic welding cell along with full testing capabities.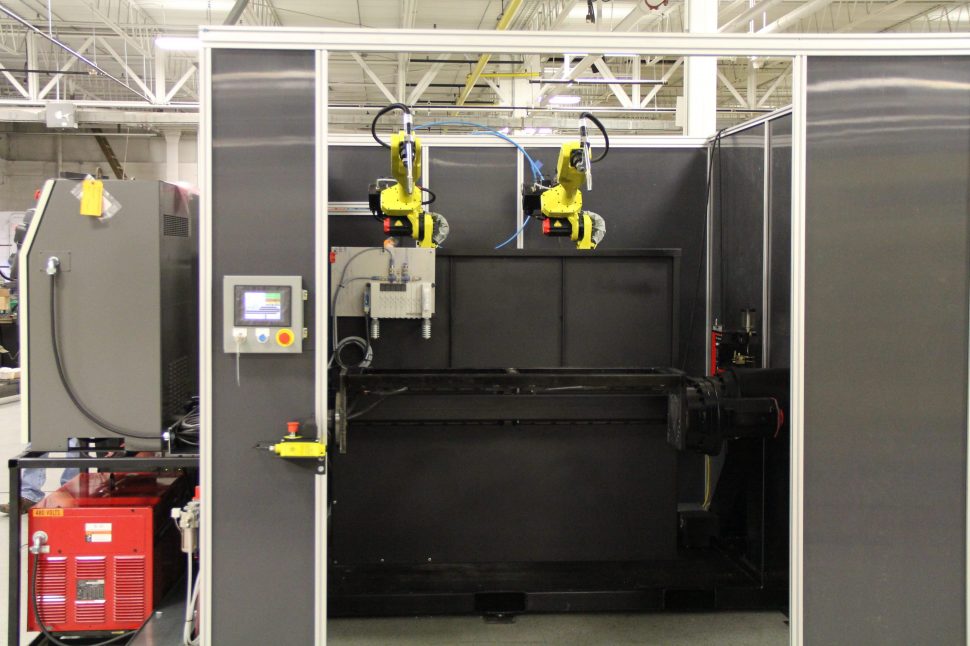 Dual Robot Trunnion Designed and Built in-house
When ICR's robotic engineers completed their welding cell design the finished solution offered an effective production upgrade. The new cell allowed the customer's production team to staff one operator unload and load parts on the front side of the in-house designed, and built trunnion, while the robots weld parts at the same time. This solution saves both costs in the form of labor and time, as the cell boosts production for the welding of the finished stamping.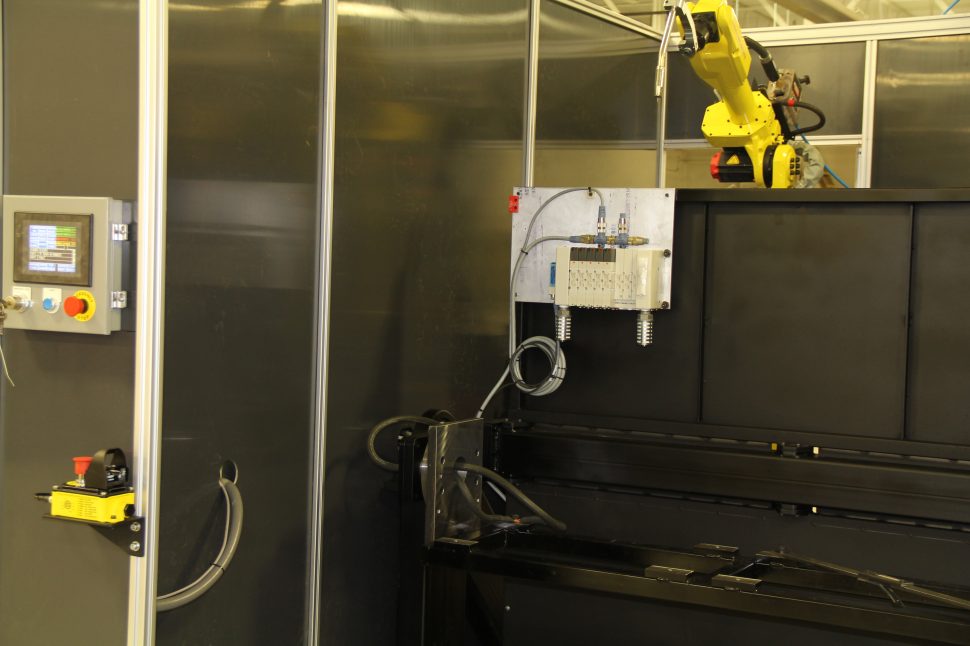 Fanuc powered, Lincoln Electric welded
The finished robotic welding cell is targeted toward production welding of parts that fit between 60" centers and less than 20" wide, weighing 600 lbs. or less. For this reason, ICR's robotic engineers decided on outfitting the cell with a Fanuc Arc Mate 100iB and pairing each robot with a Fanuc Rj3iB controller. For the welding equipment, they chose Lincoln Electric 455 Welders, Tregaskiss torches, and Lincoln Electric Torch Reamers. The chosen application for the cell is MIG welding steel, but aluminum welding could be done as well with different welder, wire, and gas set-up.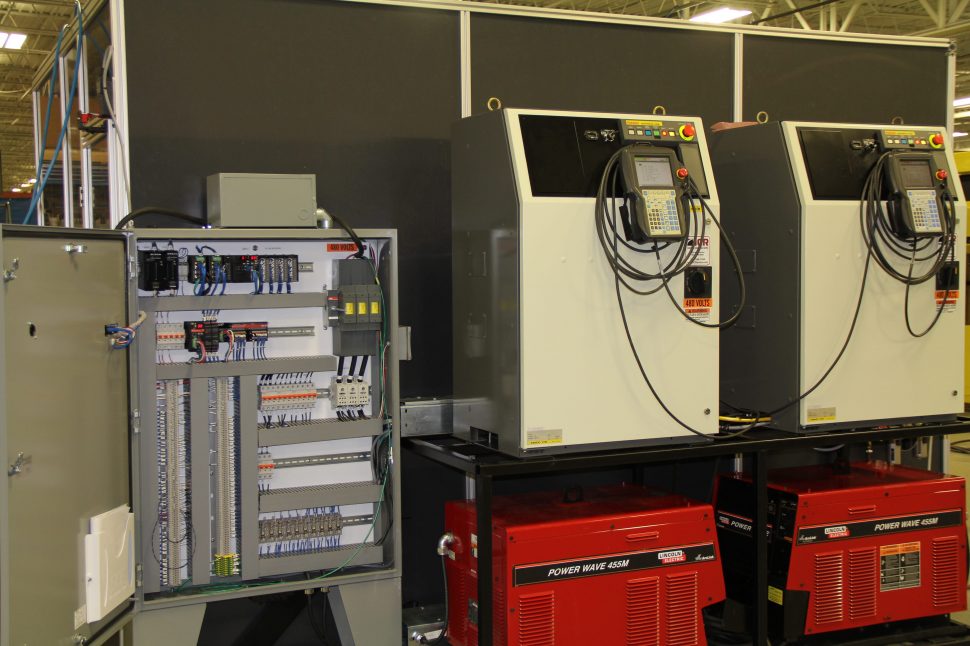 Constructed with knowledge and passion
When designing the robotic welding cell, ICR engineers took special care to focus on providing increased productivty, reliability and sustainbility. The cell was built using three large robotic RV-reducers, driven with Fanuc motors and all three controlled by one of the two Fanuc Arc Mate robots. Designed and built in-house using steel tubing, plate, burnouts, and other material sourced by our internal purchasing team.