Nachi Legacy SA Series Robots
Since 1989 Nachi Robotics has been pumping out industrial robots, controllers and parts to meet the demands of an constantly evolving automated manufacturing world. Located within manufacturing plants worldwide, the Nachi AR52 controller and SA160 robot can be found within a variety of applications. Whether the need is material handling, palletizing, spot welding or machine loading/unloading, Nachi robotics will most likely get the job done. ICR's robotics technicians are adept at restoring Nachi products because knowledge and experience gained over the years. As a result, another advantage and most noteyworthy is ICR's status as an Nachi Authorized Repair Center.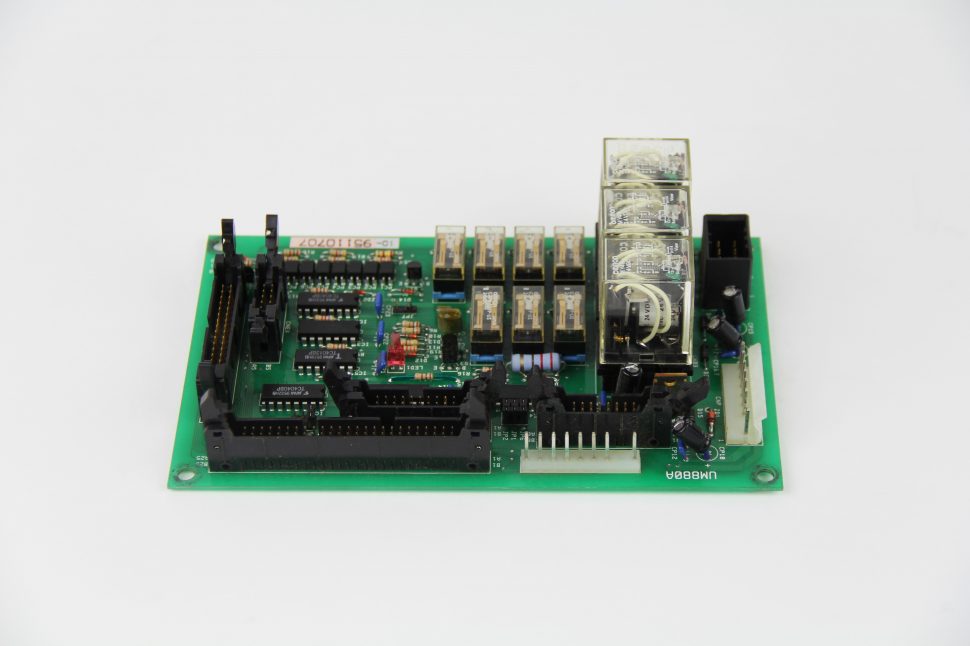 How ICR Repairs and Tests Nachi Robotic Parts
Nachi Robotic parts like the ROP501 teach pendant or the AR52-KUNIT-01 controller arrive from customer sites globally. Once logged into our system technicians begin the repair process with a thorough ultrasonic cleaning to prepare the part for restoration. After the part is cleaned the process continues with preventive maintenance of any components we've deemed to fail or suffer wear damage. Therefore, once detected during the PM procedure we fix any defects and then transfer repaired parts to our testing area. Especially relevant during our testing is a focus on performing all functions related to each specific part. While our competition may run a bench test, our repaired parts undergo testing with our Nachi AR52 controller unit. Finally, once cleared of these initial tests technicians run the repaired part through a cycle test and if passed, prepare the parts for delivery back to customer sites.
Supported Nachi Parts
Nachi ROP501 Teach Pendant
Nachi UM870A Main CPU
Nachi UM873A Master I/O
Nachi UM803C Extended I/O
Nachi RAX11C Amplifier
Nachi UM880A Relay Board
Nachi FJK2005A Switching Regulator
Nachi UM860A Motion Control Board
Nachi AR52-KUNIT-01 Controller