Mitsubishi's MDS Series
Drives, Motors and Power Supply units
Mitsubishi Electric released the MDS Series of Servo and Spindle parts during the early 90's and at the time, these parts were the first AC digital drives with a common DC bus. The advantages these drives offered centered around power sharing and generating to achieve better efficiency during operation. While these servo and spindle units can be found throughout manufacturing plants world-wide, they were discontinued by Mitsubishi in 2004. ICR Services is the perfect partner to support and keep MDS series units working efficiently and operating according to the original OEM specifications.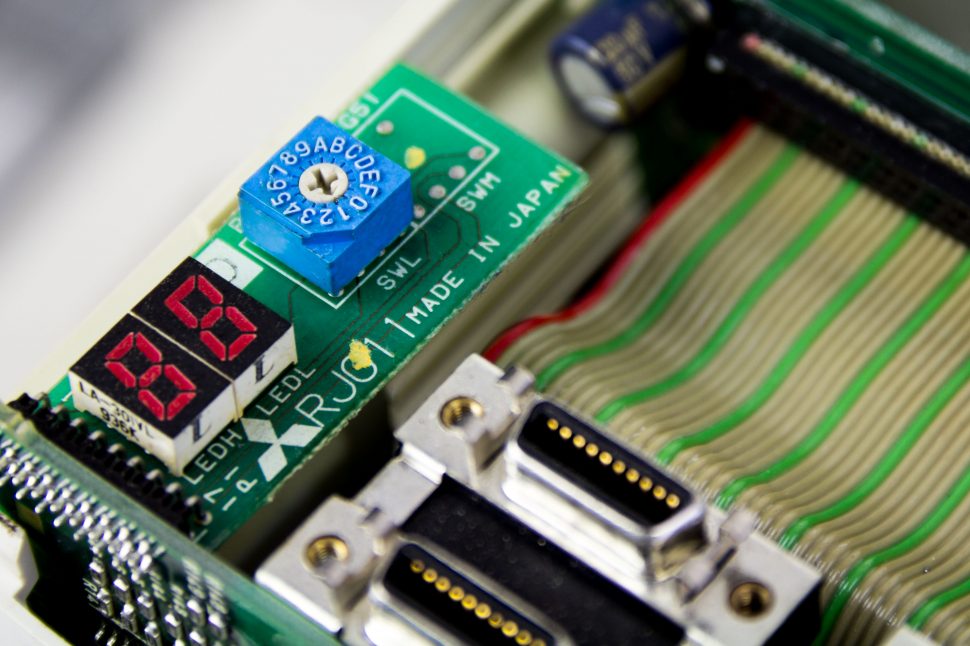 Repairing Mitsubishi Servo and Spindle Motors
ICR motor technicians begin the repair process for Mitsubishi motors with a thorough cleaning for both servo and spindle motors. If they are working on spindle motors, they'll conduct a rewind on the motor. Servo motor repair differs a bit with technicians synchornizing the encoder of each motor. Both servo and spindle motors have all of their connectors replaced. The final step in the process for both types of motors involves a full rebuild. Our full rebuild to fix mechanical defects focuses on the bearings, seals, shafts, windings and other critical components.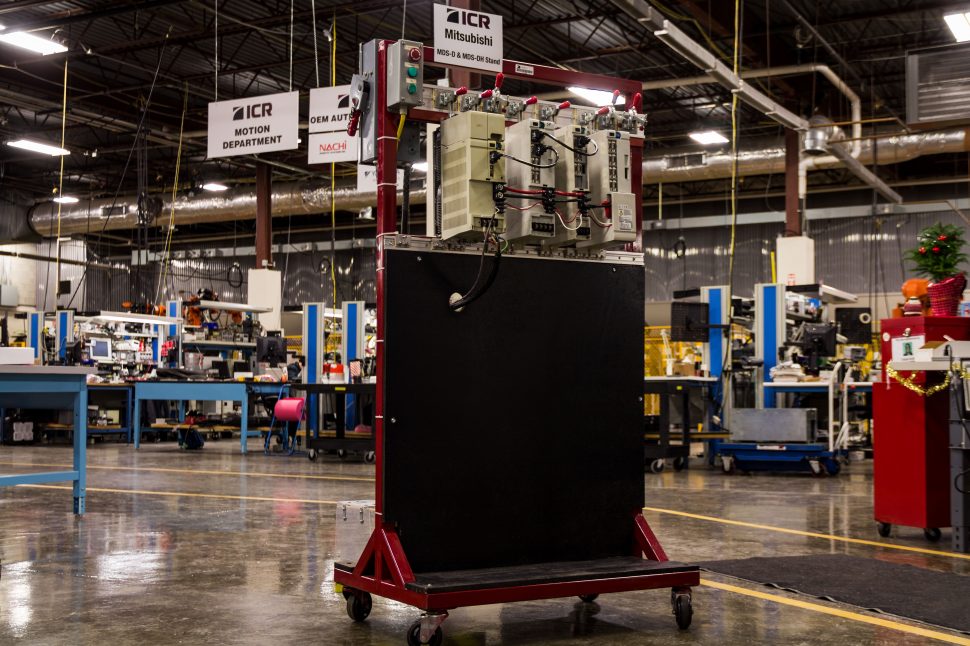 Repairing Mitsubishi Drives and Power Supplies
the repair process for Mitsubishi drives and power supplies focuses on replacement of critical compoments. ICR electronic technicans remove and install new fans, capacitors, power components like transisters, rectifiers, and pre-drivers, communication IC's and connectors. We've been repairing these electronic devices for so long, that our data-driven processes focus on refurbishing units, rather than just repairing issues.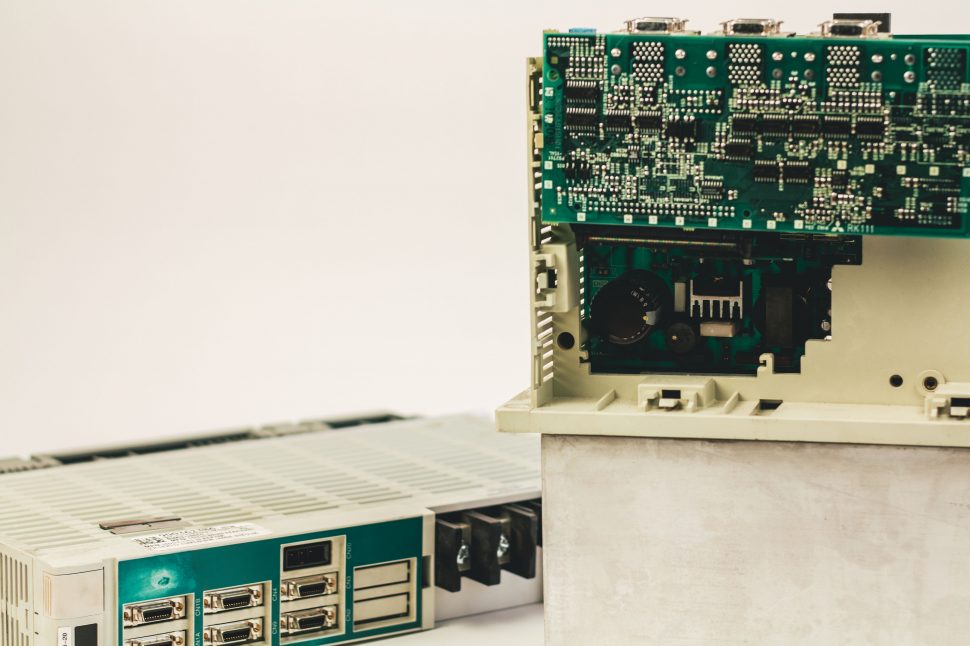 Testing Mitsubishi Motors, Drives and Power Supplies
After Mitsubishi parts undergo refurbishment, technicians check their work with extensive testing. We utilize the data we've collected over the years to build out competent testing units through our engineering department. The Mitsubihi MDS-A/B/C paired with our Mazak Mazatrol M+ Controller unit offer close-true operating conditions. We build our testing units to ensure each unit we send back to our customers will work upon install and provide stability during production.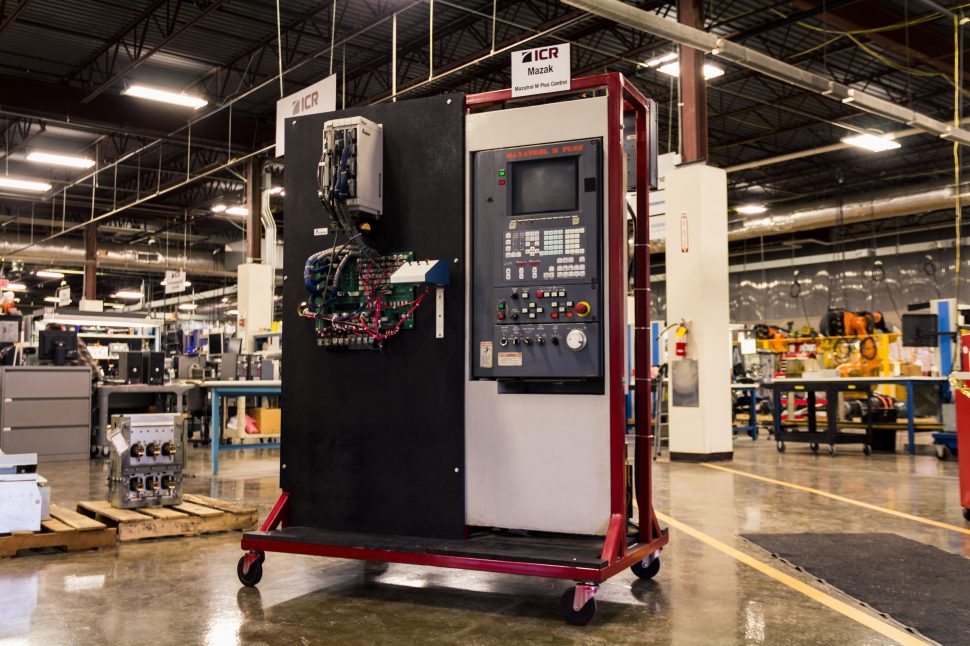 Mitsubishi MDS Series Drives
MDS-A-V1/V2 Series 1-Axis & 2-Axis Servo Drive Unit
MDS-A-SVJ Series Servo Drive Unit
MDS-B-SVJ2 Series Servo Drive Unit
MDS-B-V1/V14/V2/V24 Series 1-Axis & 2-Axis Servo Drive Unit
MDS-C1-V1/V2 Series 1-Axis & 2-Axis Servo Drive Unit
MDS-A-SP/SPA Series Spindle Drive Unit
MDS-A-SPJ Series Spindle Drive Unit
MDS-A-CSP Series Spindle Drive Unit
MDS-B-SPJ2 Series Spindle Drive Unit
MDS-B-SP/SPA/SPH/SPM/SPX Series Spindle Drive Unit
MDS-C1-SP/SPA/SPM/SPX Series Spindle Drive Unit
Mitsubishi MDS Series Motors
SJ Series AC Spindle Motor
HC Series AC Servo Motors
HC_R Series AC Servo Motors
HA_N Series AC Servo Motors
HA_L Series AC Servo Motors
HA-LH_SI Series AC Servo Motors
HA-FF Series AC Servo Motors
HC-MF Series AC Servo Motors
HA-FE Series AC Servo Motors
HA-FH Series AC Servo Motors
Mitsubishi MDS Series Power Supplies and Boards
MDS-A-CV Series Power Supply Unit
MDS-B-CV Series Power Supply Unit
MDS-C1-CV Series Power Supply Unit
QX084 Power Supply Unit
C2N624A012A HTC T.U Board
FCA5335MWY Numerical Control System
QX141 CPU Board
CRT-12A-VXC (Totoku MDT-1283-02) CRT Unit
QX521 COM Board
4YZ207B-3 (QY901A & QY901) Operation Board
QX539 I/O Board
4YZ11B-3 (QY904A) Operation Board