Commons Issues with Allen-Bradley PowerFlex Drives
Troubleshooting a faulted drive can be a tough endeavour. We're here to help! The list below features some of the most common reasons why Allen-Bradley PowerFlex drives can fault and how to solve those issues. If you've tried all of the tips below and there's still an problem with your drive, it might be time to contact your service provider for a repair or replacement. Contact us today for support!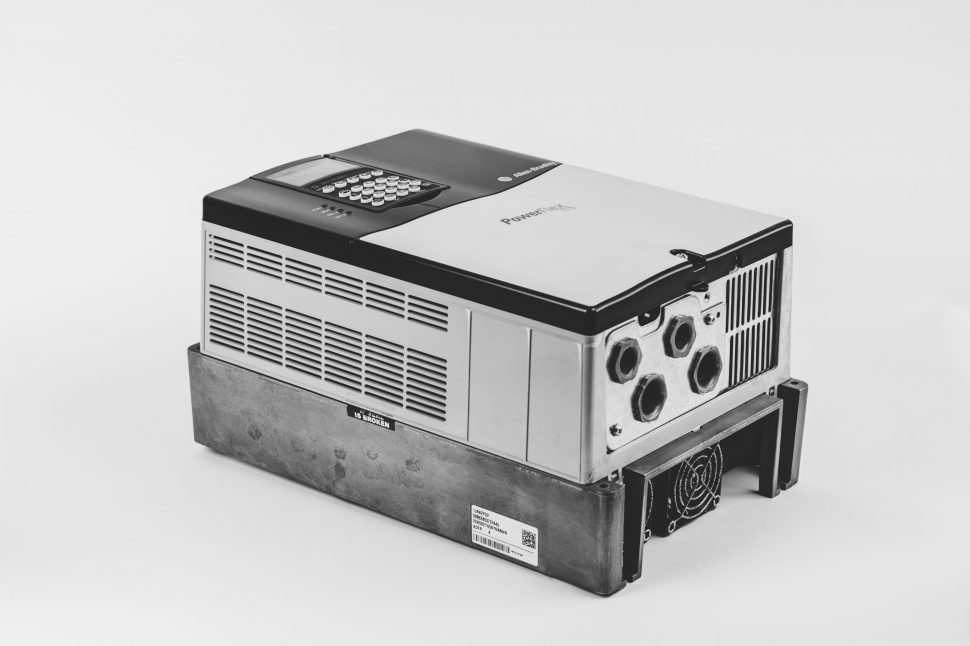 Problems and Solutions for Allen-Bradley PowerFlex Drives
Contamination/Corrosion

Disconnect power and remove contamination (metal shavings, dust) with compressed dry air. The Allen-Bradley Powerflex drive should be sent in for service if it's soaked with oil or other liquid contaminants.

Loose connections

Electronics are limited to their wiring. Vibrations, physical manipulation or relocation may loosen terminal connections. Verify and secure all terminal connections.

Missing power phase

Check input voltage and verify power is on all phases.

Bad cables

Over time and after constant use, cables will wear out from physical damage and contamination. If you have haven't swapped out your cables in a while, secure a new cable and try again.

Seized cooling fans

Overheating is the biggest enemy to electronic circuitry. Proper ventialtion requires that fans have been cleaned and devoid of any debris.

Wrong parameters

This issue can occur when system memory leaks due to voltage transients and the values change. Backup the parameters using the HIM and reset the drive to factory default, then restore the correct parameters.

Binded load

This will usually cause an overcurrent fault. Check gear, fans, pulleys or worm gears for proper operation.
Allen-Bradley PowerFlex Drives
Alarm Numbers and Descriptions
2 Auxiliary Input
3 Power Loss
4 Under Voltage
5 Over Voltage
7 Motor Overload
8 Heatsink Over Temp
9 Transister Over Temp
12 HW Over Current
15 Load Loss
16 Motor Thermistor
17 Input Phase Loss
24 Decel Inhibit
25 Over Speed Limit
29 Analog In Loss
33 Auto Restart Tries
36 SW Over Current
38 Phase U to Ground
39 Phase V to Ground
40 Phase W to Ground
41 Phase UV Short
42 Phase UW Short
43 Phase VU Short
48 Params Defaulted
49 Drive Powerup
51 Fault Queue Cleared
52 Faults Cleared
63 Shear Pin
64 Drive Overload
71-75 Port 1-5 Adapter
77 IR Volts Range
78 Flux Amps Reference Range
79 Excessive Load
80 AutoTune Aborted
81-85 Port 1-5 DPI Loss
87 IXo Voltage Range
91 Encoder Loss
100 Parameter Checksum
101 User Set 1 Checksum
102 User Set 2 Checksum
103 User Set 3 Checksum
104 Power Board Checksum 1
105 Power Board Checksum 2
106 Incompatible MCB-PB
107 Replaced MCB-PB
108 Analog Calibration Checksum
111 Enable Hardware