Welding Equipment Repair
Authorized by the Industries Top OEMs
29 years ago, ICR Services got its start as the only authorized welder repair center for Square D. We've never forgotten our roots. Today we continue this legacy of innovation by bringing welding machine repair to the next frontier.

Our list of repair authorizations has grown steadily and now includes some of the top manufactures within the welding sector including Lincoln Electric, Miller, Thermadyne and Tregaskiss.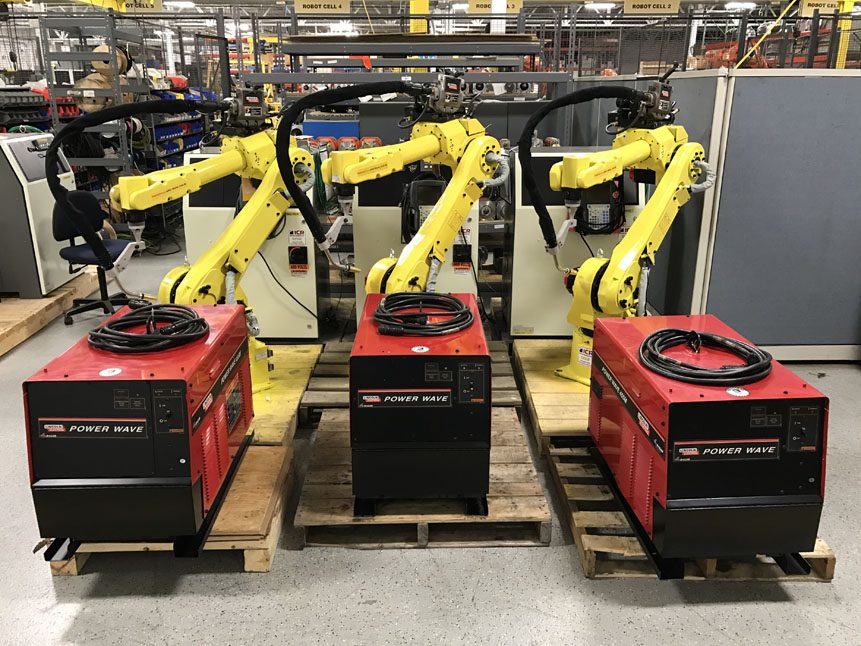 Good Listeners Who Care
We're one of the few welder repair service centers in North America who possess the quality craftsmanship required to properly test and restore automated and advanced process weld equipment.
Don't just take our word for it, see what others our saying:
7 Weld Power Source Perils to Avoid
Take charge, know the source, and get things under control by following these inspection and troubleshooting tips for advanced weld power sources.
Learn More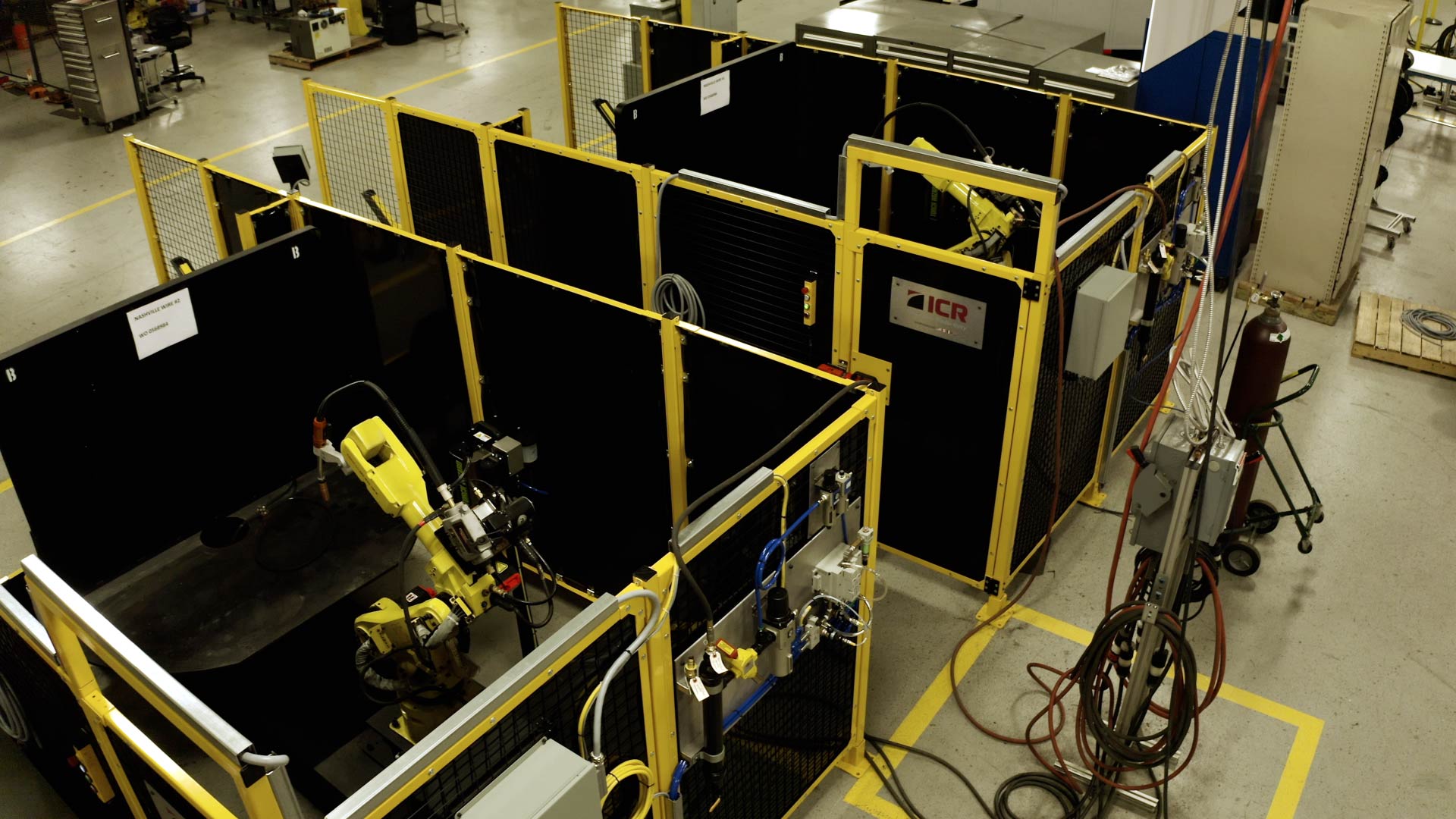 Welder Repair Capabilities
Fully load tested at max output and duty cycle with thorough pressure washing and access to OEM replacement parts and firmware updates by factory trained repair technicians.
The Weld Maintenance Checklist
Don't let poor welder maintenance get in the way of producing consistent, quality welds. Print out or save the Welding Maintenance Checklist to make sure you're completing the necessary monthly tasks:
Learn More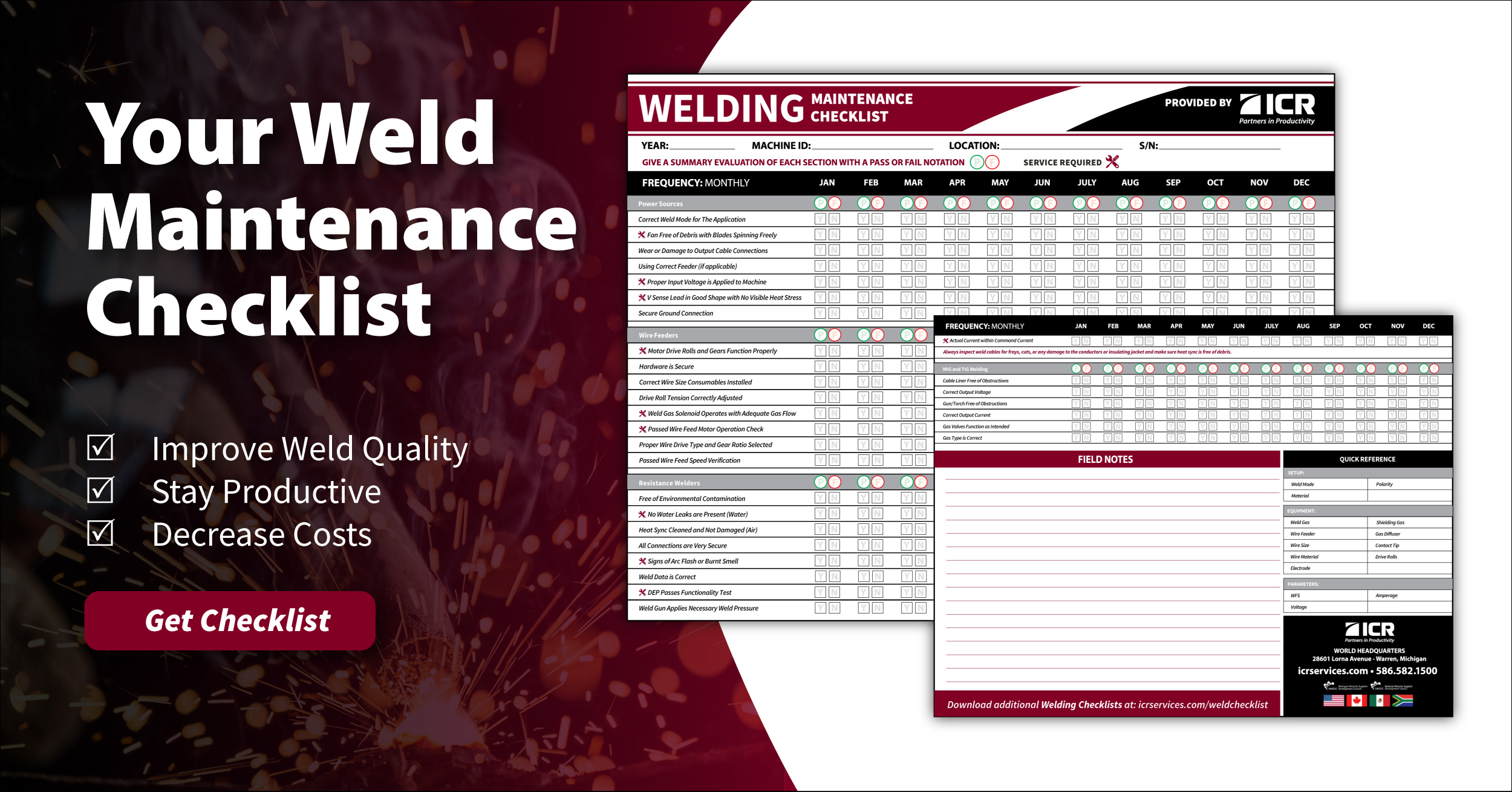 Looking to Automate Your Weld Process?
Welding applications at ICR Services take on many different forms. We offer advanced expertise in GMAW and resistance welding, to name just a few.
Learn More