The Next Generation of Testing Has Landed
Saving Production Lines Near You
The breakthrough the industry needed just arrived. A testing revolution seven years in the making is now complete.

Repairs shouldn't be complicated. And at ICR Services, we know fail-on-install just gets in the way. Let's change that. Introducing the Dyno System – a new way to test your industrial drives and motors.
Servo or Spindle? Take Your Pick
A servo is drastically different than that of a spindle. The servo requires testing at maximum torque and amperage at zero speed whereas a spindle requires maximum torque and amperage at full speed. Good news, we do both.
A Dyno System with Countless Combinations
An independent system design allows for the testing of current and legacy models from a multitude of OEMs – including Fanuc, Yaskawa, Indramat, Allen-Bradley, Rexroth, Siemens and Mitsubishi.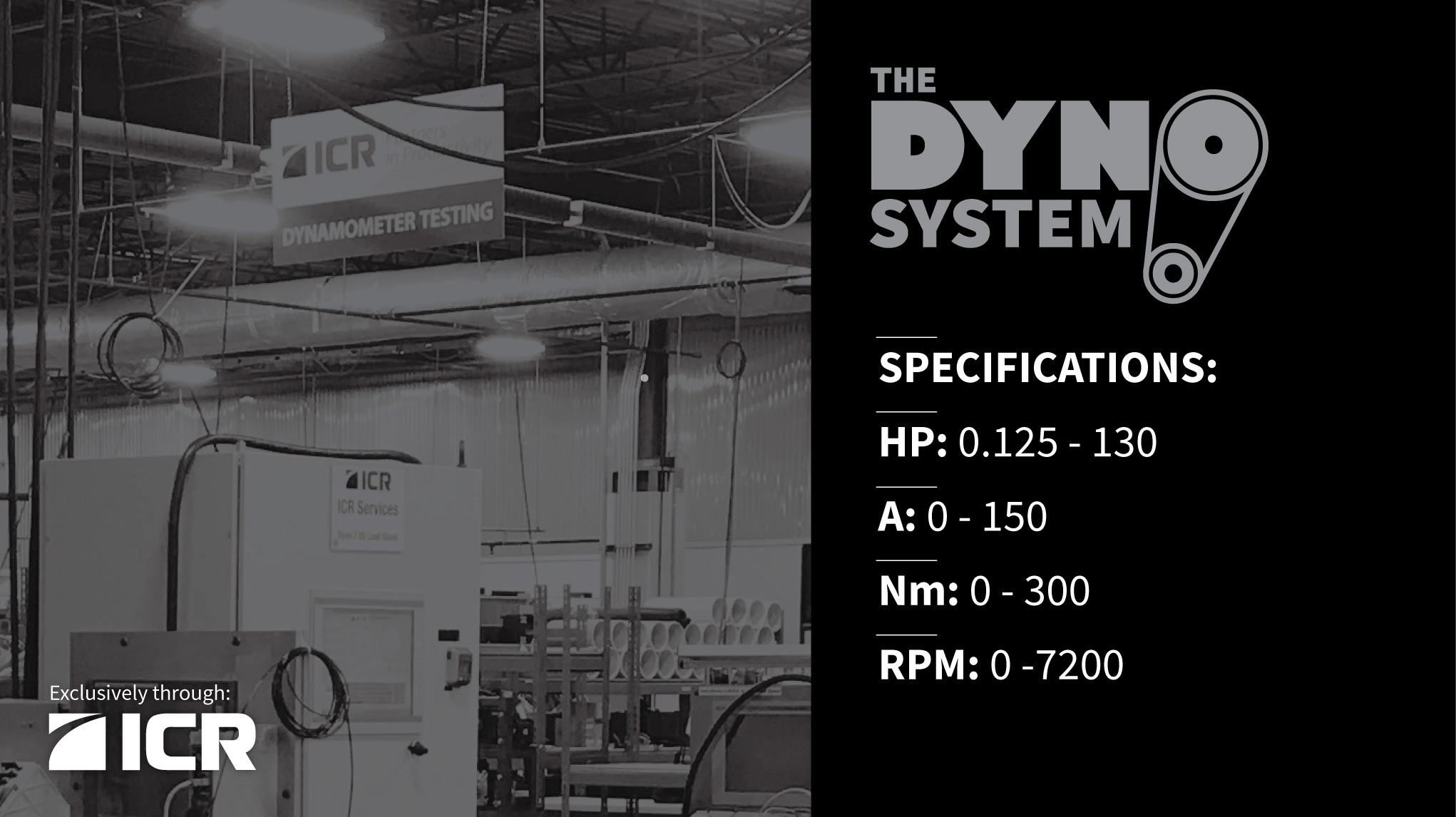 What Even is Stall Torque?
Stop the Failures
Ready to bring more certainty to your operations and make dead-on-arrival obsolete? By getting your servo drives, spindle drives, servo motors, spindle motors and power supply units dyno tested – you get protection and assurance it's going to work the first time.