Decommissioning handled properly
Plant decommissioning can be an arduous process that's both time-consuming and costly, and it's imperative to select partners who are willing to hold the customer's interests above their own. ICR's ensures proper research and strategy development are conducted to develop a successful working plan. ICR distinguishes itself from the competition with two main qualities, precision removal and premium payback, resulting in continued customer satisfaction.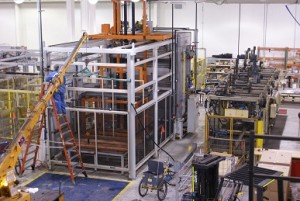 How ICR provides Decommissioning Services
Precision Removal
When decommissioning occurs at a plant, the sole focus is to create a clean slate to implement a new production line. ICR's decommissioning specialists take special care to leave plant floor space spotless and cause minimum disruptions to ongoing day-to-day operations. Our time-tested process of integrating our skilled staff with a facility's workforce has resulted in excellent value for our customers, while continuing to maintain the highest safety standards.
Premium Payback
When plants turnover production lines and decommission a facility, removed equipment is occasionally in non-working condition. ICR developed strategic long-term business partnerships through a vast global network of supplier contacts, and through these relationships, we provide a premium return on decommissioned assets. We are confident that our skilled and knowledgeable staff will accurately price and place salvage items to produce a high return on investment.