ABB IRB 6400 Robot
ABB IRB 6400 is an all-steel construction 6-axis floor mounted industrial robot. Equipped with BaseWare OS, it's available in several different versions including IRB 6400R and the 6400S.
Mechanically balanced arms equipped with double bearings for higher stiffness and improved motion accuracy, the IRB 6400 with S4C Controller can control up to six external axes.
Easily communicate with computers or other equipment via RS232/RS422 serial channels or via Ethernet if using over a network.
ABB 6400 is best suited for press-tending, material handling, and spot-welding applications.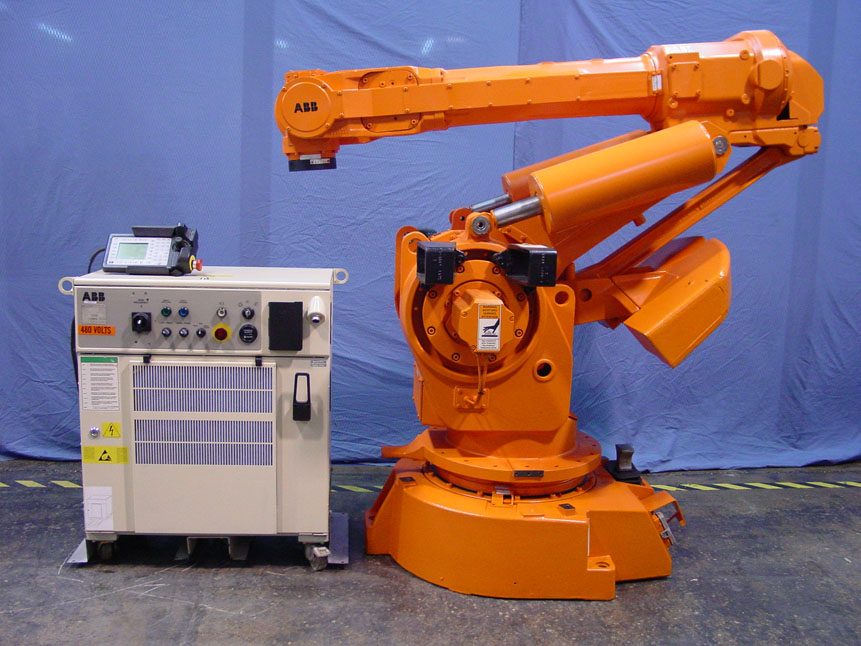 Robot Specifications
Axes: 6
Payload:  150-500kg
Reach: 2300-3500mm
Mounting: Floor