Don't Let Poor Welder Maintenance Get in The Way of Producing Consistent, Quality Welds
Download the Welding Maintenance Checklist to unlock even more weld know-how. Perfect for shop floor rookies or committed maintenance managers.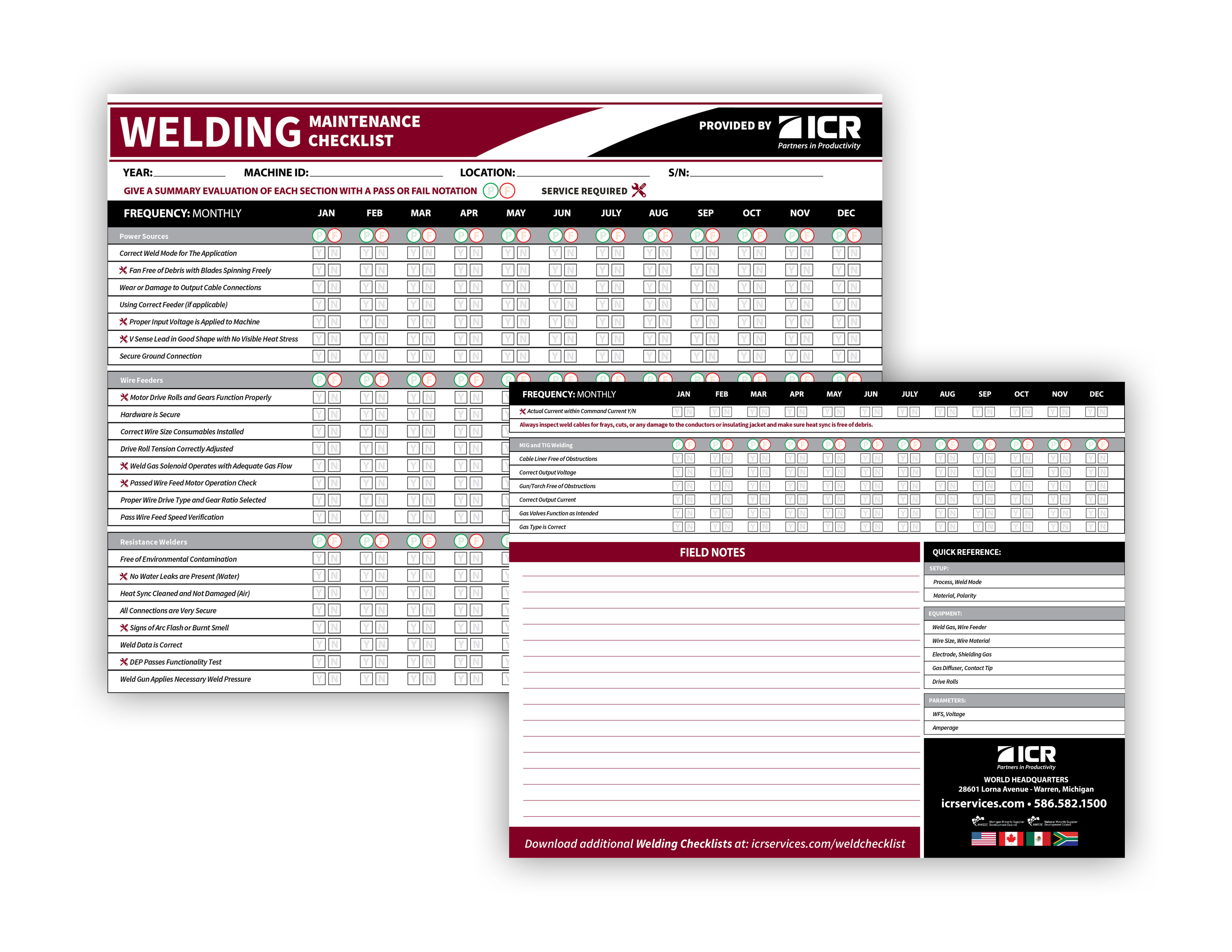 Get Your FREE Welding Maintenance Checklist!
Yes, It Does Exist
Evaluating each unit as a standalone object is inefficient. Let's widen our scopes and look at the entire weld system instead.

To combat paper overload and recognize the inter-dependency of things – our engineers developed monthly welding machine inspection of power sources, wire feeders, MIG/TIG welders, and resistance spot welding equipment. Oh yeah, we almost forgot to mention it's all on one sheet.
Is Your Weld Quality Suffering?
We All Have Those Days

Even the most skilled welding operators experience weld flaws from time to time. The key to keeping them from affecting productivity and increasing costs in the welding operation is to identify and rectify the problems as quickly as possible.
7 Weld Power Source Perils to Avoid
Benefiting from Proper Welding Maintenance
Less Wire Consumption
Uninterrupted Gas Flow
Smooth Wire Delivery
Uniform Bead Appearance
Strong Fusion
No Bird Nesting
Lower Weld Rejection Rate
Get the most from the weld checklist by recording your findings each month. The data will provide a trend of failures allowing you to deliver out of norm predictive maintenance.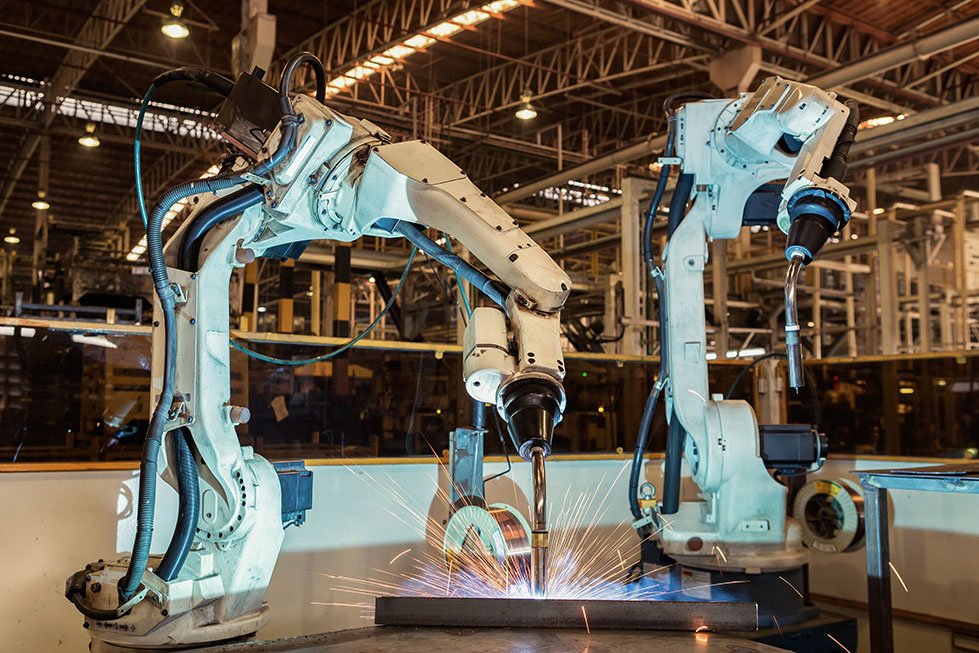 Weld Consumables Simplified
Never forget which contact tips you should reorder or the wire type best suited for the job again as it's recorded directly on the Weld Checklist and tied to a unique machine ID for a more efficient and hassle-free replacement process.
Early Issue Detection
Adding the Welding Checklist to your routine maintenance schedule is a quick way to silence porosity, worm tracking, burn through, lack of penetration and undercutting as issues get caught in advance. Plus, certain checks let you know when service is required before downtime has the chance to strike.