Siemens CNC Experience and Knowledge
ICR's mechanical and electronic technicians boast extensive knowledge when it comes to Siemens industrial parts, expecially their Sinumerik line of CNC control systems. The Power Line products that utilize the Siemens Simodrive 611 parts undergo a repair and testing process that our technicians have employed for several years.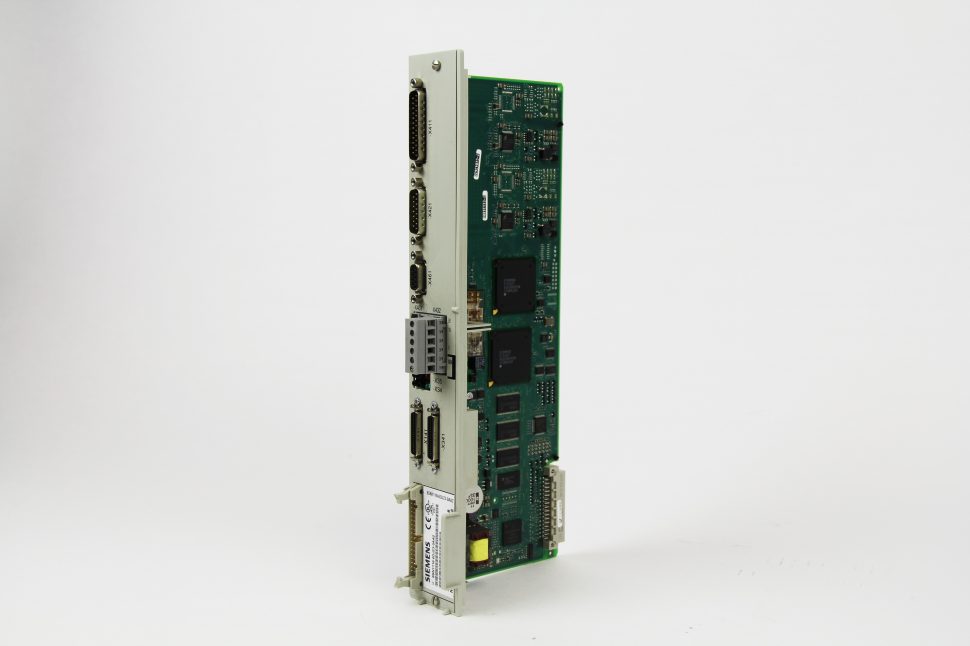 Repairing and Testing Siemens CNC 840D Power Line Parts
Each incoming unit from a customer, like the Siemens 6SN1123-1AA00-0AA1 Single Axis Drive Module arrive at ICR facilities and are directed to our cleaning units. This ultrasonic process allows contaminents removal and provides a working surface for our technicians to provide exceptional care. Parts then move to disassembly and then repair, where defects are reset and restored for normal working operation. After repairing defects, technciians then remove and replace all components within each unit. Once re-assembled or re-built, dependent on the repaired unit, testing commences with both our Siemens 840D Power Line and Siemens 611 testing fixtures. These tests allows our technicians to certify and verify all working parts for reliability, and longevity.
View Repair Capabilities
Supported Siemens Parts
Siemens 6SN1145-1BA01-OBA1 I/R Module
Siemens 6SN1118-0DJ23-0AA2 Single Axis Digital Drive Card
Siemens 6FC5357-0BB25-0AA0 NCU 572.5
Siemens 6FC5247-0AA00-0AA3 NCU Box 13A
Siemens 6SN1123-1AB00-0AA1 Dual Axis Drive Module
Siemens 6SN1123-1AA00-0AA1 Single Axis Drive Module
Siemens 6SN1118-0DM33-0AA1 Dual Axis Digital Drive Card
Siemens 6FC5210-0DF33-2AA0 PCU 50
Siemens 6FC5203-0AF02-0AA1 Operator Panel
Siemens 6FC5203-0AF22-0AA2 Control Panel