On-Site Emergency Breakdown Maintenance Services
Red Stack Light Specialists
Things seem to break at the worst possible times and because you're reading this page we're going to keep things nice and short since it's probably an emergency. Down below you'll find a contact form that will go straight to our field service team. If the issue is even more critical (i.e. I'm losing thousands per hour and my boss is the most unpleasant I've ever seen him), it's probably best to use our 24/7 phone service by calling (586) 582-1580.
The Equipment We Service
The Emergency Response Map
Emergency breakdown support is available regionally. Use this map to see if your facility is included in the ER Support Zone.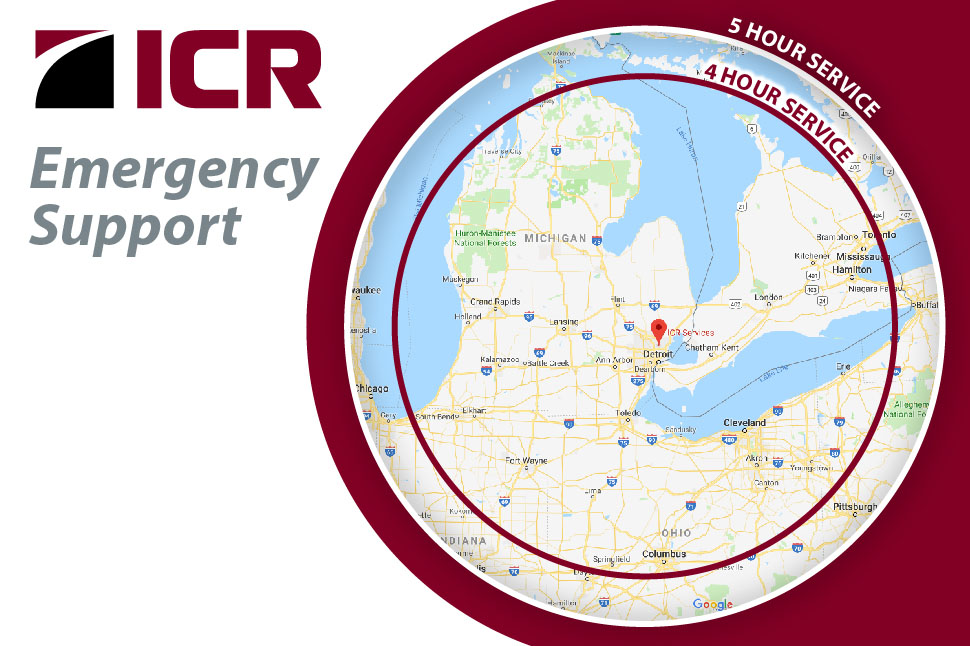 Enemies of Dispatch Time
We work hard to properly staff and locate our teams to give you the best possible service, but certain unfriendly factors are known to slow things down. Things like site location, weather, travel arrangements, type of service requested, and parts availability.
On Guard Ready to Help
We look forward to working together as your Partner in Productivity. Let's get that line back up and running!