ABB IRB 2400 Robot
Employed by the hundreds around the world, the ABB IRB 2400 series – with its wide selection of controller pairing options – is a class of high-performance robots with inverted mounting capability.
Pair the IRB 2400 with the compact S4C+ or upgrade to the more modern IRC5 controller.
The ABB 2400 provides the flexibility to operate within a variety of manufacturing environments including arc welding, cutting/deburring, grinding/polishing, and tending-based applications.
ABB designed the IRB 2400 wrist to be both lean and allow for operation within tight, confined working areas. The RAPID programming language and built in ethernet channels provide more functionality and greater factory networking.
If your application requires a little more protection, the recently refurbished IRB 2400F Foundry Plus with its increased environment protection meets IP67 standards for those harsh environment applications.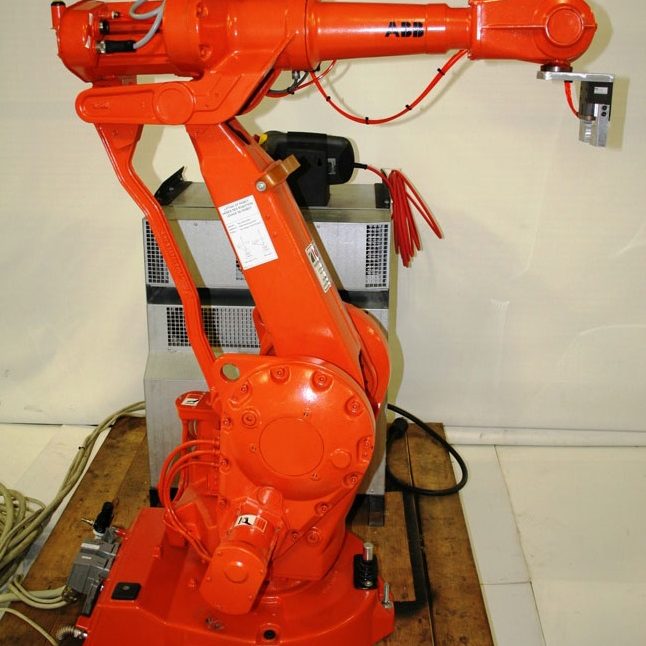 Robot Specifications
Axes: 6
Payload: up to 16kg
Reach: 1500-1810mm
Mounting: Floor & Inverted