ABB IRB 7600 Robot
The ABB IRB 7600 was ABB's first high strength "Power Robot" to market. With a handling capacity of more than 500 kg, a reach of up to 3.5 meters, and a unique 3,000 Nm wrist torque – it became the industry go-to for heavy workload applications.
The IRB 7600 has an impressive track record of speed, agility, and durability that makes it an ideal choice for a variety of applications – uncommon for robots of this size. Everything from lifting engines, to handling heavy parts, or the loading and unloading of machine cells.
Each ABB 7600 robot boasts collision detection, dual channel safety with supervision, an electronically stabilized path, active brake system and self-tuning performance.
RobotWare software is only available with ABB IRB 7600 robots equipped with IRC5 controllers.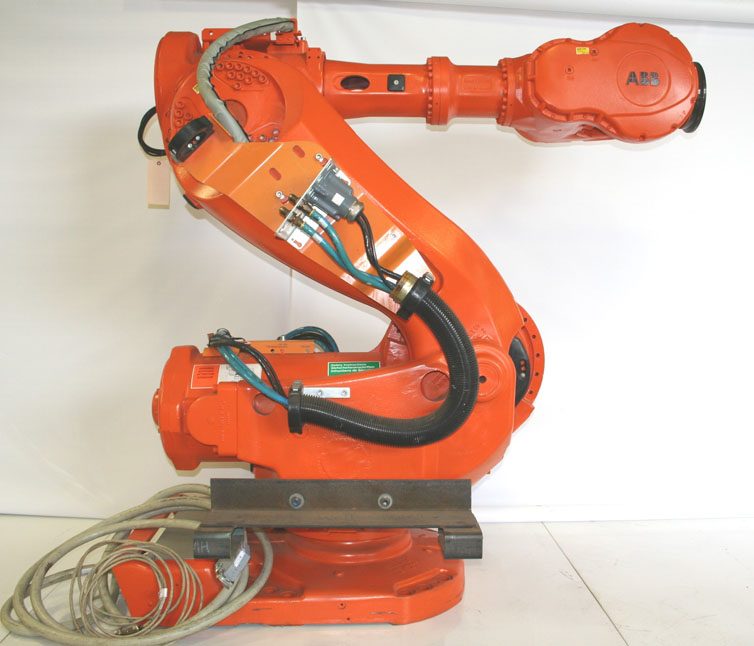 Robot Specifications
Axes: 4
Payload: 40kg
Reach: 1855mm
Mounting: Floor