Fanuc S-430iW Robot Test System featuring the RJ3 Controller
ICR recommends and sells the S-430iW paired with the Fanuc R-J3 controller. As a third generation controller, the R-J3 is a reliable piece of equipment that features an open architecture system. System integration becomes simplified from this end, which allows for improved performance and handling. ICR technicians possess the expertise to provide refurbishment services for the robots themselves, as well as the parts and components. Whether the issue is with the servo motor or servo drive, or even the servo amp ICR has the knowledge needed to finish the job.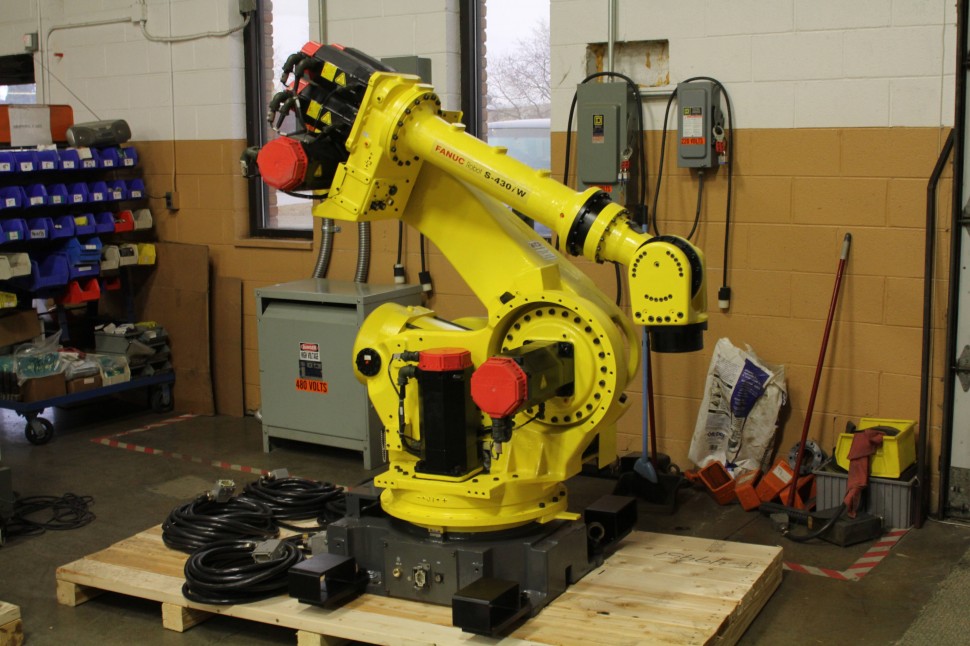 The Fanuc S-430iW
The S-430iW series is available as a refurbished unit as well. This particular industrial robot is suited especially well for automotive spot welding and s general assembly. However, the S-430iW has also been utilized for general industrial applications, such as part transfers, material removal, dispensing or machine loading. What sets the S-430iW apart is its slim arm and wrist assembly. The set-up minimizes potential interference with system peripherals, which then allows for operation within confined space. Another benefit is the ability to handle large loads up to 200kg; that stem from the wide wrist movements allowed by the machine.