Choose your level of service
ICR Services provides a numbers of options focusing on supporting the ABB IRB 140 robot and IRC5 controller. Customers can send their units in for refurbishment, individual equipment for repair, purchase or sell equipment associated with each unit, or sell units to us. We also offer both the IRB 140 robot and IRC5 controller within an integration project or to purchase used or refurbished. IRC5 Level 1 and 2 training is also available to ICR customers who select any of our services. Let us know how we can help support your manufacturing opertation.
Supported ABB IRC5 Controller and IRB 140 Robot Equipment
ABB 3HAC025097-001 DSQC639 Main Computer
ABB 3HAC025338-001 Main Servo Drive Unit
ABB 3HAC024488-001 DSQC643 Panel Board
ABB 3HAC026289-001 DSQC626A Power Supply
ABB 3HAC12929-1 Teach Pendant
ABB 3HAC12934-1 DSQC608 I/O Power Supply
ABB 3HAC14551-3 Capacitor Unit
ABB 3HAC12928-1 DSQC604 Control Power Supply
ABB 3HAC028357-001 DSQC679 Teach Pendant
ABB 3HAC14549-2 Rectifier
ABB 3HAC12815-1 DSQC601 Axis Computer
ABB's IRC5 Controller
In 2004 ABB released the IRC5 controller, which became the company's fifth generation robot controller device. ABB describes the controller as both fast and accurate with it's ability to reduce cycle times through it's QuickMove feature while also providing precise path accuracy with TrueMove. In addition to those features, ABB notes that the controller gives users flexibility, added safety features, modularity and multi-robot control among other benefits.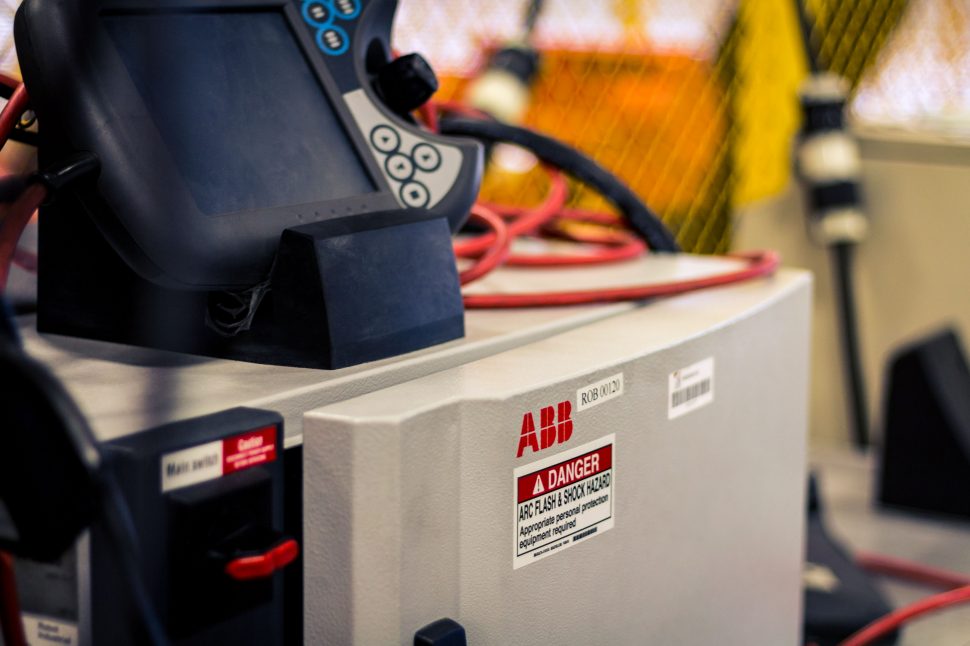 ABB's IRB 140 Robot
The IRB 140 is a six axis multipurpose industrial robot capable of handling up to 6 kg of payload and reaching 810 mm. Versatility is key with this robot as it can be mounted to the floor, inverted or on the wall in any angle. Different versions of this robot can be found in standard, Found Plus 2, or Clean Room and Wash. Users typically choose this robot for arc welding, assembly, cleaning, machine tending, material handling, packing or deburring.